People Working Cooperatively (PWC) will celebrate the silver anniversary of its annual fundraiser, the ToolBelt Ball, Saturday, March 25, at Hard Rock Casino Cincinnati.
For 25 years, the nonprofit organization has hosted the gala to raise money for its Modifications for Mobility program which provides home modifications for low-income, elderly homeowners and people with disabilities in the Tri-State with mobility limitations. While the gala's name has changed over the years – it was originally themed as Oscar Night America, held each year on the same evening as the Oscars telecast until being rebranded as the ToolBelt Ball in 2017 – the life-changing modifications it has funded for nearly 300 clients and counting remains.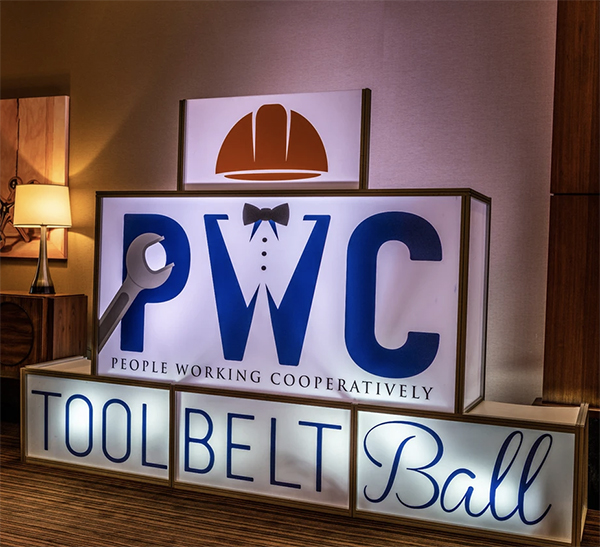 The black-tie affair will include a cocktail reception, auctions, entertainment, and a three-course gourmet dinner. Attendees can also participate in raffles and the popular Booze Pull. The funds raised through the ToolBelt Ball are used to assist families on PWC's waiting list for accessibility modifications.
PWC programs have served many throughout the Tri-state, like high school senior Simeon Whittle. Whittle took the field for a Friday night football nearly two years ago and never could have known that minutes into the game his life would change forever. In a tragic turn of events, a seemingly ordinary tackle left Simeon with a broken neck and split spinal cord, leaving him paralyzed.
Not only did this mean the end of football but it quickly became apparent that the family's home no longer could accommodate his new physical needs. Last year's ToolBelt Ball gala raised $239,000 to help Simeon and many other families throughout the Tri-state.
"The work we do at PWC is about more than modifying and renovating a home – it's about improving the lives of our neighbors who live there," says PWC President Jock Pitts. "This makes our community and neighborhoods healthier and stronger. The funds raised at last year's ToolBelt Ball allowed us to put a small addition on the Whittle's house along with other repairs that now make the home safe and accessible for Simeon, his family and their new needs."
Tickets for ToolBelt Ball are $175 per person and table sponsorships are $2,500. Tickets can be purchased at www.pwchomerepairs.org. All proceeds from the event will benefit PWC's Modifications for Mobility program. To learn more about People Working Cooperatively, visit pwchomerepairs.org.
People Working Cooperatively