Unseasonably warm weather got spring fishing off to an early start this year.
March 1 is the unofficial start to spring fishing with the beginning of the new license year.
Kentucky anglers are blessed with such a wide variety of fish species to pursue.
The annual Fishing Forecast, published by the Kentucky Department of Fish and Wildlife Resources (KDFWR), is the best resource for anglers wanting to keep up with the status of the fish population in our many lakes and rivers. The annual report is based on fish population surveys, creel surveys, fish stockings, and historical trends of fish populations, tracked by fishery biologists. It is designed to assist anglers in planning fishing trips and to improve their chances of success when fishing.
This year's 39-page report begins with details of the up-and-coming fish populations in 13 lakes and rivers that have shown improvements in the last year.
Four notable examples are:
• Largemouth bass at Yatesville Lake.
Five miles west of Louisa in Lawrence County, Yatesville Lake is one of eastern Kentucky's most popular and best fishing destinations.
The 2,242-acre lake first reached a summer pool (elevation 630) in the spring of 1992. The drawdown to the winter pool (elevation 624.8) reduces the surface acreage to 1,745.
Yatesville Lake has 93.9 miles of shoreline and a maximum depth of 60 feet. The lake is 20.6 miles long, with an average depth of 17.7 feet. It's a eutrophic lake, of high productivity.
There are three islands, scattered beds of aquatic vegetation and lots of timber was left standing in the lake bed below elevation 633.
There are good numbers of largemouth bass and the number of fish over 15 inches is increasing. Largemouth bass over 21 inches long are caught in the spring.
Growth rates have increased in recent years. Beds of curly-leaf pondweed have expanded lake-wide in the last three years, improving forage availability and cover for bass.
Spotted bass are also present and there's a very small population of smallmouth bass.
An angler attitude survey, conducted in conjunction with the 2015 creel survey, found that black bass were the most popular species fished for on the lake.
Soft plastic baits (worms, lizards and flukes) are proven producers when fished around wood cover and weed beds.
• Crappie at Green River Lake.
Located in south-central Kentucky, east of Ky. 55 between Campbellsville and Columbia, in Taylor and Adair Counties, Green River Lake was completed in June 1969.
At the summer pool (elevation 675), the 8,210-acre lake stretches 25 miles and has 147 miles of shoreline. The average depth is about 25 feet, and at its deepest point, just above the dam, the lake is 65 feet deep. The winter drawdown of seven feet reduces the lake to about 7,205 surface acres at elevation 668.
Some embayments of the lake are shallow and filled with stumps, deadfalls and wooden debris. Anglers are reminded to carefully navigate these areas, some of which are marked by buoys. At times, these areas offer good crappie fishing.
Green River Lake is a eutrophic lake of high productivity.
It takes crappie between three and four years to reach harvestable size.
There is a low density of black crappie in the population.
There are good numbers of harvestable-size white crappie (9-inch-plus) with better than normal numbers of 11- to 13-inch fish available. Lots of sub-legal fish are present.
The nine-inch minimum size limit on crappie took effect on March 1, 1995.
In March most crappie are in submerged creek channels. They move into shoreline deadfalls as the water warms into the 60s.
• Hybrid striped bass at Herrington Lake.
About 25 miles south of Lexington, Herrington Lake forms the boundary between Mercer, Garrard, and Boyle counties.
The lake was impounded from the Dix River, a tributary to the Kentucky River.
Built nearly a century ago, the lake reached a seasonal pool for the first time in the spring of 1925. Very little timber was cut from the lake bed and when the gates of Dix Dam were closed, an immense, forested valley was flooded.
Summer pool elevation varies from 735 to 740, so the lake ranges in size from 2,410 to 2,580 surface acres. Herrington Lake is 35 miles long with 92 miles of shoreline. The winter drawdown reduces the lake to about 2,250 acres at elevation 725.
One of the deepest reservoirs in Kentucky, Herrington Lake has an average depth of 78 feet and is 249 feet deep above the dam. The lower lake has a rugged shoreline, with steep rock walls and long, sloping bedrock points. There are two islands in the upper lake, Dunn and Gwinn.
Herrington Lake is a eutrophic lake of high productivity. The watershed drains limestone-rich agricultural land in Kentucky's Bluegrass Region.
Hybrid striped bass was first stocked in the lake in 1979 after the lake's fabled white bass fishery began to go into decline and efforts to establish striped bass failed to meet project goals.
The population is increasing, and there are good numbers of 2- to 5-pound fish. Trophy-size fish (23 inches) are also present.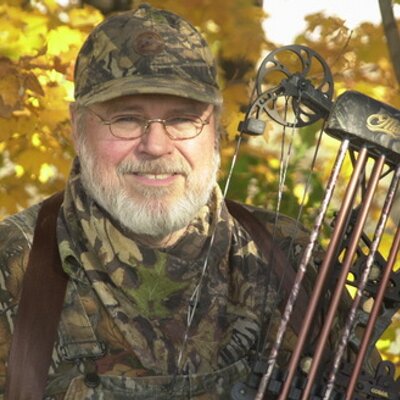 Art Lander Jr. is outdoors editor for the Northern Kentucky Tribune. He is a native Kentuckian, a graduate of Western Kentucky University and a life-long hunter, angler, gardener and nature enthusiast. He has worked as a newspaper columnist, magazine journalist and author and is a former staff writer for Kentucky Afield Magazine, editor of the annual Kentucky Hunting & Trapping Guide and Kentucky Spring Hunting Guide, and co-writer of the Kentucky Afield Outdoors newspaper column.
The population is maintained by annual stockings. This includes both reciprocal cross-hybrids and original cross-hybrids.
In 2022, the lake was stocked with a total of 48,000 hybrids at three boat ramps.
Hybrids are caught by casting and trolling artificial lures or drifting live bait.
A good trolling rig can be made using a deep-diving crankbait, a three-way swivel and a small jig, a white marabou fly, or an unweighted curly tail grub, trailing on an 18-inch leader.
Drifting live bait, minnows, shiners, and live shad in open water, and fishing at night over lights, are two productive fishing methods during the summer. Use your electric motor to drift around coves and deep points.
In early summer there may be sporadic jump action in the lower lake when schools of hybrids chase swarms of newly spawned shad. Casting floating-diving crankbaits is a winning presentation.
A hybrid hot spot on the lake is Curds Branch, a cove just above the dam. The small embayment is where hot water discharges from the E.W. Brown Generating Station.
There is a submerged hump at the mouth of the embayment, where hybrids often suspend. A rock point extends out into the lake about 75 yards. It's about 16 feet deep over the hump, but the depth drops off sharply to 70 feet.
Another hybrid hot spot on the lake is McKecknie Branch. Fish the rocky, stair-stepped points.
• Channel Catfish at Cedar Creek Lake.
Cedar Creek Lake, five miles southeast of Stanford in Lincoln County, is the largest capital construction project in the history of KDFWR, creating a showplace lake, built especially for fishing.
There was extensive fish habitat work in the lake bed prior to impoundment. This included stakes beds, fish attractors made from brush piles, hardwood pallets, rock reefs, and spawning beds for sunfish, made from sheets of plastic-coated fabric covered in gravel.
Additionally, clay tiles were used to build artificial spawning structures for catfish that mimic the crevices, undercut banks, and cavities where catfish nest. Very little timber in the upper half of the lake bed was cut, and only boat lanes provided access for anglers.
Impounded from Cedar Creek, a tributary to the Dix River, 792-acre Cedar Creek Lake is 60 feet deep at the dam with an average depth of 22 feet. It's a eutrophic lake of high productivity.
There are good numbers of 12- to 15-inch channel catfish in the lake, with fish over 20 inches possible.
The lake is stocked in even-numbered years, most recently in 2022, when 7,880 channel catfish were released in the lake, a stocking rate of 10 fish per acre.
There is also a small population of flathead catfish. They have never been stocked in the lake. The fishery is likely the result of fish moving into the lake from creeks.
Cheat Sheets
The Fishing Forecast Cheat Sheets are a detailed summary of the top 64 lakes and rivers, with the status of the 18 species of fish that are present.
A second Fishing Forecast Cheat Sheet details 46 small FINS (Fishing in the Neighborhood Lakes) in 26 Kentucky counties, with comments on the recent status of the fisheries at the lakes.
Lastly, there are fishing tips for Kentucky Lake, Lake Barkley and their tailwaters.
The entire 2023 Fishing Forecast may be viewed here at fw.ky.gov.
Early Spring Weather's Affect on Fishing
Despite the early start to fishing this year, remember that springtime in Kentucky can mean unsettled weather, so make the most of your time on the water by fishing when conditions are at their best.
Here's a few observations on how weather affects fishing in the spring:
• The worst fishing conditions are high, muddy, cold waters, followed by a bluebird (clear, high-pressure) day. Cold fronts push fish deeper.
• The best fishing conditions are stable and clear waters, with a slight warming trend and overcast skies.
• Rapidly falling water levels pull fish out into deeper water.
• Bright sun warms up stained or turbid waters, drawing fish into the shallows.
• The best fishing begins when water temperatures push into the mid-to-upper 50s.
• Rain is not all bad. Warm rain entering a cold lake concentrates fish where the run-in (creek) enters the lake.
• Snow melt is bad, because it's cold water, which pushes fish deeper.
• Fish follow subtle water level rises into the shallows, especially as the spawn approaches.
• Windblown points and shorelines in bays can be productive fishing spots because winds push schools of bait fish up against the bank.
• Light, warm winds raise the temperature of the surface layer of water.
Don't miss out on the best spring fishing opportunities. Get out there!