In her early eighties, Mother stopped paying attention to the national media in the New York/New Jersey metropolitan area where she had lived all her life. Instead, she looked forward to her daily dose of the Murray Ledger and Times, a Christmas gift from me, her Kentucky daughter.
When we talked on the phone each week, it was clear that Mother kept up with Calloway County news. She frequently asked about various stories and people in the headlines, and I did my best to fill her in.
"It sounds like a very nice town," Mother remarked. "It's as if nothing bad ever happens there."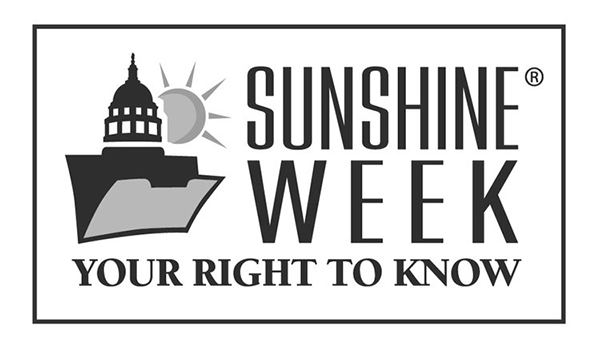 Mother knew something about the newspaper business. She and my father met during the Great Depression when both worked at a paper in White Plains, NY. She stopped working when they married but my father, he stayed in the business for his entire career. We were a newspaper family.
Daddy retired when a large national chain bought his paper.
Since then, the news biz has been changing dramatically. In the 1980s, 90s, and into the new millennium, digital technology and social media began flexing their muscles. The 24-hour news cycle took hold. Audience demands and expectations changed as online news sources proliferated.
In our region, one privately held media group controls the region's NBC affiliate, as well as dailies and weeklies in Paducah, Hopkinsville, Madisonville, Owensboro, Mayfield, Leitchfield, Russellville, Benton, Cadiz, Eddyville, Dawson Springs, Princeton, and Providence.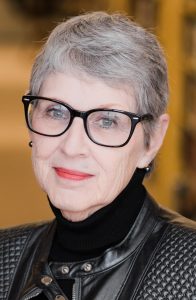 Constance Alexander is a columnist, award-winning poet and playwright, and President of INTEXCommunications in Murray. She can be reached at constancealexander@twc.com. Or visit www.constancealexander.com.
The traditional business model that relied on print subscribers and advertising revenue has become increasingly difficult to sustain. Between 2008 and 2018, the newspaper industry experienced a 68% drop in advertising revenue. The audience for local news continues to shrink along with advertising dollars. Declining numbers hold print subscriptions and newspapers are struggling to attract and keep digital subscribers.
News consumers have become less inclined to follow local sources. Instead, they read, listen, and watch content from outlets focused on national news coverage.
The squeeze is on. The Hopkinsville New Era recently reduced coverage to 3 days a week from five, and our own local paper in Murray is down to five days a week from six. And, as the digital age has facilitated the emergence of a greater number of national news sources and highly specialized outlets, the reach of local news has diminished.
This past week, March 12 – 18, was Sunshine Week, an annual journalism observance focused on tackling the issue of reduced access to federal, state and local government. The concept is based on the idea that governments and institutions are more effective for citizens when they allow public oversight and access to documents and proceedings.
If local news coverage fails to shine a light on the inner workings of government, public disengagement from local democratic life will continue. We are seeing the impact right here in Murray, as turnout for state and local elections has waned and fewer candidates are running for public office.
According to the Brookings Institute, "The declining capacity of newsrooms to investigate potential stories not only renders newspapers less valuable to news consumers but also results in a newspaper that is less valuable to its community. When important stories are not told, community members lack the information they need to participate in the political process and hold government and powerful private actors accountable."
Sunshine Week is a reminder that we have the right to know, but we also bear the responsibility to pay attention and actively support freedom of information and open meetings laws or suffer the consequences.