As an exchange student at the University of Copenhagen, I spent orientation week with other American kids residing at the Hotel Hamlet in Elsinore. January in Denmark exuded a chilly mist that settled like a shroud over the city. The weather was perfect for sightings of the ghost of Hamlet's father and endless recitation of the most famous quotes from the play.
"To be or not to be" was the speech that almost everyone knew from high school English class. Echoes of "Neither a borrower nor a lender be" and "Something is rotten in the state of Denmark" also resounded in the halls of the hotel.
"Get thee to a nunnery" was a line that captured my attention because it was directed by Hamlet to Ophelia, a young woman in love with an uncertain suitor.
Hamlet was the kind of guy many of us dated. Troubled, distant, a bad boy with tousled curls that grazed his shoulders, he was the sort of pouty bad boy mothers and fathers worried about. Their warnings, of course, fell upon deaf ears.
With Murray State University's Shakespeare Festival getting started on Wednesday, International Women's Day, I have a chance to see how Hamlet has held up with the passage of time. And if it has been a while since you read or saw the play, here is a brief summary:
Inspired by sightings of his father's ghost, Hamlet vows to avenge his murder. His feigned madness morphs into the real thing – or does it? – leading to a slew of deaths.
Spoiler Alert #1: At the end of the play, the stage is littered with bodies.
Some of the oft-quoted lines from "Hamlet" are spoken by Polonius, father of Laertes and Ophelia, whose sound advice – "to thine own self be true" – is considered by some scholars to be the superficial prattle of a fool.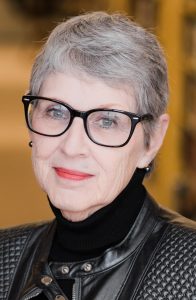 Constance Alexander is a columnist, award-winning poet and playwright, and President of INTEXCommunications in Murray. She can be reached at constancealexander@twc.com. Or visit www.constancealexander.com.
Spoiler Alert #2: A bunch of other stiffs show up before the final curtain, including the bloviating Polonius, son Laertes, Rosenkrantz and Guildenstern.
Ophelia, who floats in and out of the action before she literally sinks and drowns, has a mere 169 lines in the play, yet actresses yearn to bring her to life on stage. She is the woman scorned, insulted, and spurned by Hamlet. The "nunnery" line is supposed to be a reference to a house of prostitution rather than a convent. In visual art, Ophelia is the character most frequently portrayed, often dead in the water wearing a diaphanous white gown, a mad woman who took her life for love.
The only other character with fewer lines than Ophelia is Gertrude, Hamlet's mother. She has 70, with forty-five of them devoted to either being concerned with Ophelia or describing her demise.
She speaks of the garlands Ophelia crafted from "crowflowers, nettles, daisies, and long purples" which were also known as "deadmen's fingers." She goes on to detail the way Ophelia fell into the "weeping brook" and was buoyed up by her clothes at first. Inevitably, her garments, "heavy with their drink," drowned the tragic maiden.
With a whopping 1422 lines, Hamlet has the most lines of any of Shakespeare's characters.
Besides three performances of Hamlet, March 8 – 10, MSU's Shakespeare Festival offers an array of activities associated with the play. For more information or to reserve tickets for large groups (especially school groups), contact the festival Chair, Dr. Rusty Jones, at wjones1@murraystate.edu or call 270.809.2397.