U.S. Customs and Border Protection (CBP) officers are working 24 hours a day, seven days a week to keep Americans safe from the dangerous items and activities that threaten communities around the U.S. During the shortest month of the year, CBP officers in Louisville seized a large volume, which collectively exceeded a total of1,600 pounds of narcotics and prescription medication.
   
The laundry list of narcotics arrived from Mexico, Canada, Netherlands, United Kingdom, China, Hong Kong, and other high-risk countries, destined for locations across the U.S.  The top three seized drugs, by weight, were 1,245 pounds of marijuana, 139 pounds of methamphetamine, and 81 pounds of steroids.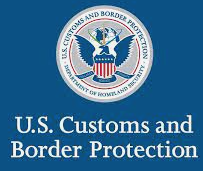 While marijuana is legal in several states, CBP enforces the laws of the United States and U.S. laws have not changed. Although medical and recreational marijuana is legal in some states, the sale, possession, production, and distribution of marijuana is illegal under U.S. Federal Law.
 
According to the DEA, methamphetamine, like fentanyl, can be made cheap and is very potent – making it lucrative to expanding profits in the drug business. Cartels and drug organizations see this and have been capitalizing on the opportunity for further profit — with a wanton disregard for human life.
 
Steroids are synthetically produced variants of naturally occurring hormones that are abused to produce muscle growth, enhance athletic or other physical performance, and improve physical appearance. Abuse can lead to dramatic mood swings, increased feelings of hostility and increased risk of cardiovascular disease. Anabolic steroid use may cause psychological dependence and addiction, as well as permanent physical changes, and are Schedule III substances under the Controlled Substances Act.
 
These three drugs would have had a street value over $3.1 million.
 
"The work of our officers has been incredible and their dedication to CBP's enforcement mission is evident when you look at these narcotics seizures," said LaFonda Sutton-Burke, Director, Field Operation-Chicago. "Drug traffickers are persistent in their attempts to smuggle hard narcotics into the United States, however, through our hard work and vigilance we will continue to intercept these dangerous drugs at our port of entry before they can harm our communities."
 
Officers also seized 77 pounds of precursors, 44 pounds of prescription medication, 20 pounds of cocaine and ketamine, 2 pounds of heroin and 68 grams of fentanyl. In all officers 1,628 pounds of dangerous and potentially lethal drugs.
 
"These seizures are the dangers our officers see every night and it doesn't stop," said Gene Matho, Acting Area Port Director-Cleveland. "Our officers do an outstanding job stopping these shipments. These criminals keep trying different ways to sneak their contraband in and our officers do a better job of finding it and stopping it in its tracks."
 
Louisville CBP also stopped counterfeit merchandise, cock fighting spurs, counterfeit treasury checks and dangerous agricultural items during the month of February.
 
As the largest federal law enforcement agency in the United States, CBP has a vast, complex, and dynamic mission faced with constantly changing threats. By being continuously watchful and alert, CBP is dedicated to facilitating lawful trade and travel and protecting the homeland and its people.
U.S. Customs and Border Protection