By Patricia A. Scheyer
NKyTribune reporter
Erlanger city council voted down an amendment to an older ordinance that would have allowed running teams to use the pathways at Flagship Park. The vote was fairly close, 6 to 3, in their new council number of 9.
Residents of the Deer Chase subdivision have been upset that a running group is being permitted to practice on the walking trails in Flagship Park, and many of them contacted the council members before the Tuesday night meeting. Apparently council members were swayed by the opinions of their constituents, and they voted accordingly.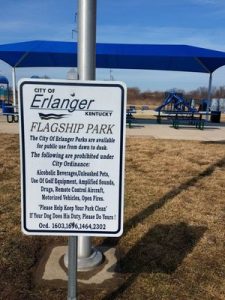 "I really have to go on record as saying I have really been torn over this issue — I see both sides," said council member Vicki Kyle. "I am all in favor of kids having a place to run, and obviously the one team that has been up there has not caused any problems. I don't want to open Pandora's door to other problems, and so I feel like I should be loyal to the commitment I made years ago, so I'm going to have to vote against the amendment."
Council member Tyson Hermes agreed, saying the amendment is far from perfect and should be discussed further.
"I'm certainly in favor of running at the park and running groups at the park," he said. "The running group is great. They are respectful and well organized. But the law is potentially forever, and can outlive all of us. A running group in twenty years may not be as respectful and well organized."
Council member Diana Niceley also said she was very torn on the matter, and felt that allowing the team to run in the park put the homeowners in a bad position. She said she doesn't want to see children running in the streets, she wants them to be safe. She doesn't want turmoil in the city, but she wanted to recognize the original ordinance.
The original intent of the park was not to have organized sports, according to Council member Tom Cahill, but it wasn't in the ordinance until a soccer team went to the park to practice, and the city organized the ordinance. The new changes include allowing running groups, but not games, competitions, scrimmages and meets.
Council member Rebecca Reckers told council that she proposed the changes to the ordinance back in November.
"Our parks are for everybody," she said, noting that she thought council had had enough time to digest this. "These are Erlanger kids. They go to many schools within our community and home schools. I completely understand how this change can be of concern to folks, but we won't know if there is an issue after the change until we allow it to happen, and see if this becomes an issue or not. We have no idea what that looks like. It's worth giving it a chance."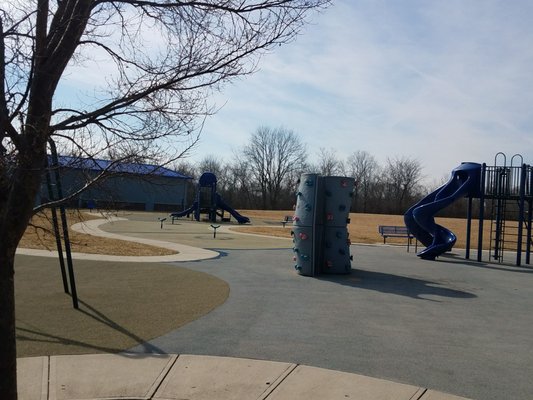 Council member Jennifer Jasper-Lucas wanted to echo Reckers' opinion. She said she probably heard from more parents who were in favor of the running teams than those against it.
"Times have changed," she said. "Our parks evolve as things changes. Pickleball was not a thing five or ten years ago, but now that's what everybody wants all our parks to have. Our parks are for everyone–they're not for a select few."
Thomas Trimpe and Scott Meiners represented some of the residents of Deer Chase, and they were upset that the city was changing what they considered to be a community park. They both stated their beliefs that allowing running teams in the park would only serve to open the door to allowing other sports into the parks, and then they felt residents would be out in the cold, not able to use their park.
The running team that started the process is not one school, but many schools as well as home schooled children, and one of the coaches, Joseph Nielander, spoke to council, saying he never wanted this divisiveness, with people for and against his kids running in the park.
Once the discussion concluded, the council members who voted yes were Rebecca Reckers, Jennifer Jasper-Lucas, and Tom Cahill, while Don Skidmore, Renee Skidmore, Vicki Kyle, Wilson, Diana Niceley, and Tyson Hermes voted no, and the amendment went down to defeat.