The Building Industry Association of Northern Kentucky has announced the annual Big Dig event will be held Saturday, March 25 at Boone County Fairgrounds.
"The Big Dig is back in 2023 bigger and better than ever," said Brian Miller, executive vice president of BIA NKY. "We continue to raise the bar for little diggers to come, get dirty, dig, and have a memorable day. Our many company owners and our volunteer trade professionals are excited to welcome our visitors to the Boone County Fairgrounds to experience a full day of digging, memory making, and learn about outstanding opportunities a career in the construction trades offers at The Big Dig."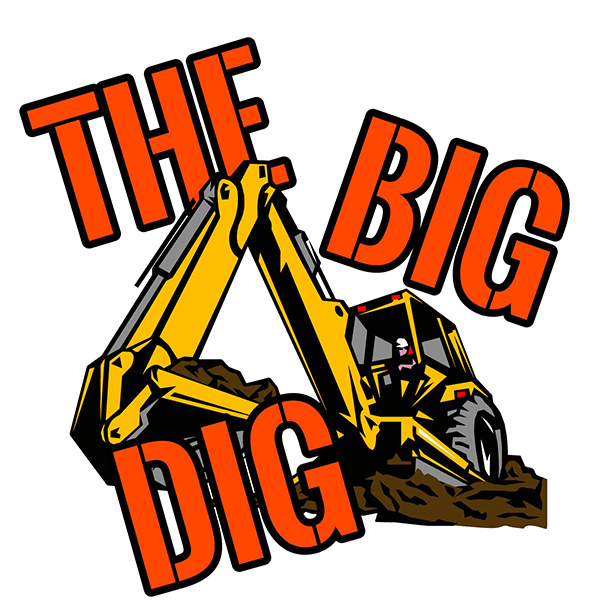 The Big Dig will be held rain or shine from 10 a.m. to 5 p.m. at the Boone County Fairgrounds, located at 5819 Idlewild Road in Burlington. Tickets are $10.00 per person online in advance. Children five and under are complimentary.
Event partners include Riegler Blacktop, Duke Energy, Newman Tractor, The Kleingers Group, Eaton Asphalt, Owen Electric, Star Building Materials, Vandalia Rentals, Fischer Homes, McD Concrete, Dudley Construction, Ernst Concrete, Bobcat Enterprises, Kubota Tractor of the Tristate, Kentucky Materials, Landworx, SRM Concrete, Watson Gravel and Taylor Brothers.
The Big Dig will feature a dozen or more heavy equipment machines that visitors can run under the close supervision of trained professional operators. Operable machinery includes mid-size and mini-excavators, Morooka crawler-carrier, a D6 bulldozer, cement mixers and skid steers. Stationary equipment will include hauling trucks, bulldozers, track hoes, drags, large-size excavators, bulldozers, and other machinery.
Improvements added over the last few years return in 2023, including online ticketing and waivers, improved wait times, and additional activities for kids under five.
"We have a special relationship with our Big Dig community of fans," Miller said. "We listen to their suggestions every year on how to make the event that much better and love their feedback. The industry needs so many individuals entering our trades that we want the loved ones of our little diggers to know that we are a welcoming industry."
Follow the Big Dig NKY on social media @BigDigNKY. Learn more on about the event by visiting www.TheBigDigNKY.com.
Building Industry Association of Northern Kentucky