One of the keys to achieving self-sufficiency is having a job with a livable wage, benefits, and an opportunity for career advancement. This fuels the robust continuum of Workforce Development programs at Brighton Center. In an effort to meet the workforce demands in our region, Trades to Success was created. This program is a no-cost 3-week pre-apprenticeship program designed to help connect individuals to trade careers.
Participants in the Trades to Success program first learn about themselves. They examine what drives them and which parts of a job they find exciting. They have an opportunity to perhaps discover natural aptitudes that they never suspected they had or realize that a skill they possess can be useful in certain careers. By the end of the 3-week program, participants will earn the Lean Six Sigma Yellow Belt Certification and the Kentucky Essential Skills Certification.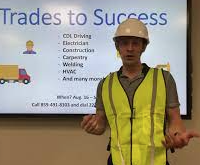 Experts in trade careers then guide the participants through what those careers actually look like in practice, including simulations of typical work environments. Participants can filter these job descriptions through the aptitudes and preferences they just learned about themselves and identify a new career path. Since the inception of the program, over 90% of those completing the cohorts either obtained employment, secured an apprenticeship, or enrolled in post-secondary to continue their training.
Trades to Success has built a network of employers who value the committed job seekers who complete the pre-apprenticeship program. The certifications and introductory coursework that the participants complete while in the program help to make them more attractive to employers.
"Trades to Success really gave me a focus and a passion to start my career. The work they did with us educating us, getting speakers and employers in to talk to us, and helping us with resumes, interviews, and job applications – really gave me a sense of support that I had not really had before, career-wise. Even after completing the program, the staff still reach out to check on us and offer support to help us reach our goals. It gave me the confidence to get out there and apply to for jobs as an electrician now that I know that is what I want to do," said Hanna, a graduate of the June 2022 Trades to Success cohort.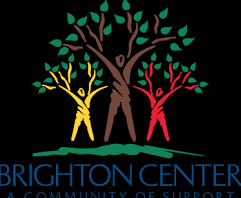 Trades to Success will begin the next 3-week pre-apprenticeship program on March 27 through April 14, 2023, for the daytime cohort and from April 3rd through April 21st for the evening cohort.
Trades are a vital part of the workforce and offer steady employment with a livable wage. As demand in other industries wanes, demand for careers in trades has remained steady and, in some cases, has even increased.
To learn more about discovering new careers or to share your expertise in a trade career, please visit www.brightoncenter.com or contact Rob Sander at rsander@brightoncenter.com.