Sweet Tooth Premium Candies and Ice Cream, a Newport tradition since 1972, is celebrating its 50th Easter this year with homemade opera cream eggs, chocolate ganache bunnies and more.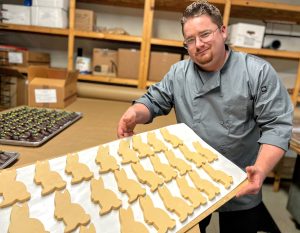 "If you're not familiar with Sweet Tooth, you may think that Christmas or Valentine's Day is our largest holiday," said Sweet Tooth owner Joe Bristow. "Not by a long shot. The amount of special Easter candy we make from now until Easter has us working 24/7 to keep up with demand. It's really amazing."
It all started 50 years ago when Bob and Norma Schneider opened the business. The Schneiders loved Easter and were very active in their church. They started making custom candy for their church and Easter events and before they knew it, everyone wanted Sweet Tooth candies for Easter.
"The Easter selection at Sweet Tooth is like nothing else in Greater Cincinnati," said Robert Baker, co-owner and head candy maker.
The candy and ice cream shop offers number of different flavored eggs, three sizes of larger Opera Cream filled eggs, chocolate covered peeps, bunnies or chickens in your choice of ganache or peanut butter cream and large, solid dark and milk chocolate bunnies.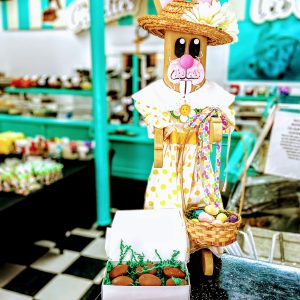 "The customer wins because they get an incredible selection of premium products and they're supporting a truly local business that's been in the community for 50 years." Baker said.
Customers can get their hands on Sweet Tooth's Easter selection by visiting their store on 11th street in Newport Tuesday through Sunday from 11 a.m.-7 p.m. For questions or to place an order, customers can email Candy@SweetToothChocolates.com, call the shop at 859-581-4663 or order online at sweettoothchocolates.com
Sweet Tooth Premium Candies and Ice Cream