Staff report
Homeowners should do a double take if they receive a letter in the mail from "Home Warranty Renewal" urging them to purchase a home warranty, reports the Better Business Bureau.
The warning went out to consumers in Ohio, but many Kentuckians have received similar notices in the mail and should be aware of the scam.
The letter claiming homeowners' current home warranties "may be expiring or may have already expired" contains the same claim, even if the homeowner never purchased a home warranty.
The letter implies an affiliation with the homeowner's mortgage company and that it is a "FINAL ATTEMPT TO NOTIFY" the recipient that "without a home warranty they are at risk of being financially liable for any and all repairs" but "there is still time left to activate a warranty."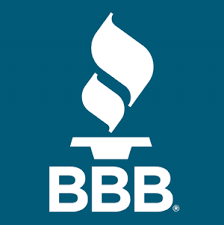 The letter creates a false sense of urgency, demanding a response within 5 days after which the issuer of the letter has "the right to revoke your eligibility."
"Solicitations that use threatening language or unnecessary urgency are almost always a scam," said Judy Dollison, President of Better Business Bureau of Central Ohio. "Extended warranty scams are commonplace and you could lose your personal information or money. If you are interested in an extended warranty, only do business with reputable retailers, not strangers. Start by reviewing business profiles by searching BBB.org."
Many consumers wonder how these scammers know the name of their mortgage company. Some information about mortgages, such as the name of the lender and servicer, are public record and that information can be found online. These scammers use the name of a consumer's mortgage company in the letter to appear legitimate.
A spokesperson for a Northern Kentucky mortgage bank said the bank had no knowledge of the solicitations and did not authorize them or provide information to any marketer for the letters, though they were made to look as if they came from the bank.
Anyone who has received this letter (see images below), or one like it, can file a complaint with Better Business Bureau at www.bbb.org.
BBB says the primary responsibility for truthful and non-deceptive advertising rests with the advertiser. Advertisers should be prepared to substantiate any objective claims or offers made before publication or broadcast. Upon request, they should present such substantiation promptly to the advertising medium or BBB. Advertisements which are untrue, misleading, deceptive, fraudulent, falsely disparaging of competitors, or insincere offers to sell, shall not be used.
Consumers can also complain to the Kentucky Attorney General's office.
An example of the kind of letter being sent, along with "fee voucher" intended to entice the recipient to cash it: