Just in time for National Library Week, the Campbell County Public Library's Newport Branch is hosting a Job Fair on Wednesday, April 26 from 10 a.m. to 3 p.m. as part of a statewide initiative with the Kentucky Department of Libraries and Archives.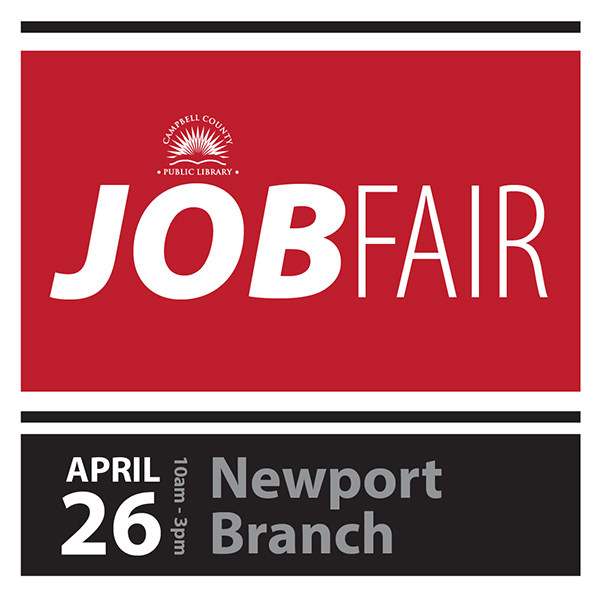 The fair aims to connect job seekers to local employers and resources. Job seekers can meet with employers from 11 a.m. – 3 p.m. in the lower level Presidents Room. Take-home job fair kits will also be available (until supplies run out). Other opportunities include:
• 10 a.m. – 2 p.m.: Get advice on how to cover tattoos, get free interview attire, and a voucher for a free haircut at Empire Beauty School in Florence (first come, first served) in the Kinsella Room.
• 10 a.m. – 2 p.m.: Attendees can get help with interview prep and resume building, revising and printing in the Kentucky Room. Printing will be free for those attending the fair.
National Library Week (NLW), held April 23-29, is sponsored by the American Library Association. The observance promotes library use and the value libraries and their staff bring to communities across the country.
There are several celebration days during NLW, including National Library Outreach Day on April 26, a day to celebrate dedicated library professionals connecting patrons to big ideas, wherever they are. The date also coincides with the Job Fair.
No registration is required. Employers interested in participating should contact Assistant Director Chantelle Phillips at cphillips@cc-pl.org. For more information, visit www.cc-pl.org.
Campbell County Public Library