Easterseals Redwood is partnering with Xavier University to serve as a local host for the 2023 Women Veterans Engage event on Saturday, April 29.
Presented by Women Veterans Alliance, a national network focused on directly impacting the overall well-being of women veterans, this free event will be held on Xavier University's campus from 11:30 a.m. to 7:30 p.m. and includes a live broadcast from a roster of women veterans.
"Easterseals Redwood's Military and Veteran Services department is pleased to work with Xavier University's Veteran and Military Family Center to host this year's event with the theme of 'The Resilient YOU – Time to Recharge,'" said Sherry Ems, Director of Military and Veteran Services at Easterseals Redwood. "This personal and professional development program is meant to engage, inspire and motivate attendees and is open to all female active duty, guard, reserve and veterans."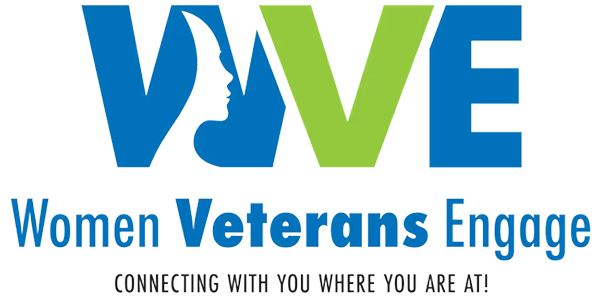 In addition to the main event, local attendees can also enjoy a fun night of networking, food and drinks from 6 to 8 p.m. on Friday, April 28, at the Fowling Warehouse (2940 Highland Avenue, #230, Cincinnati, OH, 45212).
Saturday's program begins at 11:30 a.m. with registration and refreshments at Xavier University Conaton Board Room in Schmidt Hall, located at 3800 Victory Parkway in Cincinnati, with the session kicking off at Noon. The program will conclude by 7:30 p.m. Tickets are free and available online.
The sessions include:
• Level up your life in 34 minutes a day – presented by Krystalore Crews, a 20-year USAF veteran.
• The Power of the Bounce Bank – presented by Monique Dubose, a 21-year USAF Veteran
• What is Life Balance, and How do we Achieve it – presented by Erin Mahoney, an international motivational speaker and veteran
• Recognize the Shift and Show up and Show Out – presented by Taniki Richard, an 11-year USMC Retired Veteran
Easterseals Redwood works toward advancing 100% equity, access and workforce inclusion for people with disabilities, people facing economic disadvantages and veterans in Southwest Ohio and Northern Kentucky. The Military and Veteran Services department assists an average of 320 veterans each year by bridging the military and civilian communities and connecting service members, veterans and their families to employment opportunities and resources that lead to success during and after their time in the military.
To learn more about Easterseals Redwood and its Military and Veteran Services, visit eastersealsredwood.org.
To purchase free tickets for Women Veterans Engage on April 29, visit Women Veterans Engage 2023.
Easterseals Redwood