The Fort Thomas Forest Conservancy (FTFC) and the city of Fort Thomas will present the largest Earth Day celebration in Northern Kentucky on Sunday April 30, noon-4 p.m. in Fort Thomas' Tower Park.
This year's international theme is Invest in Our Planet and that theme will be evident throughout the park.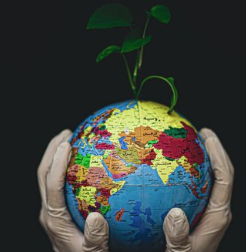 Guests will be able to chat with experts to learn about solar power, locally sourced food, area green organizations, and local artists all while enjoying food and drink trucks, live music, as well as a children's activity zone. They can also pick up free tree saplings for their landscape projects.
Guests are encouraged to bring old or nonfunctioning electronics to recycle with Tri-State Green PC (if it has a plug then they can recycle it) as well as old gym shoes to recycle with Christ Church.
All Northern Kentucky conservancies as well as one of southern Ohio's largest land trusts will be present to showcase trails and activities that they offer.
Guests can learn about the value of the birds and bees in the area from the NKY Bird Club and the NKY Beekeeper as well as have a friendly encounter with live goats.
And, of course, there will be a live chain saw sculpture event where local artist, Chris Rust, will give new life to trees downed in storms.
In all, there will be approximately 75 vendors and exhibitors covering an array of interests.
The Berry Center and the Blue Marble will sell books geared to all age levels. And area garden clubs will offer tips. And visitors will be able to chat with experts from the University of Kentucky Extension Office, Kentucky Fish and Wildlife, and Kentucky Department of Forestry.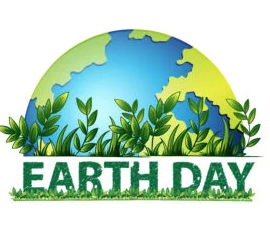 See how many organizations are working toward making NKY a greener and more desirable area to live and work.
Hosting organization Fort Thomas Forest Conservancy, in cooperation with the City of Fort Thomas, has free compost. Visitors can take compost home in their own buckets or even pickup load from the designated spot behind the Natural Start-Pre-school in Tower Park.
Here is a partial list of participants to date:
The Berry Center
KY Department of Fish and Wildlife
KY Department of Forestry
G Solar
Green Umbrella
Ohio River Foundation
Grassroots and Vine
Last Mile Food Rescue
Our Land Organics
Reser Bicycle
Springcreek Farm
Texas Joe Tex-Mex Food truck
West Sixth Beer
Dallas Oak Goat Farm
Live music
Fort Thomas Forest Conservancy