St. Elizabeth Healthcare
If you spend a good part of your day in virtual meetings or on social media platforms where you see your reflection, you may find yourself drawn to study your digitally enhanced features.
For some, that attraction can turn into fixating on perceived physical flaws, which has become common enough to be given a name: Zoom dysmorphia or Snapchat dysmorphia.
  
Zoom, a popular platform for videoconferencing, is famous for its unflattering video renderings. The platform includes filters that provide users with tools to smooth the skin and enhance lighting. Social media platforms like Snapchat and Instagram take this a step further with tools designed to make you look thinner and change the shape of your eyes, nose and lips in onscreen images.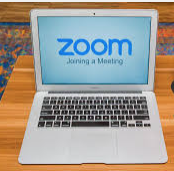 What Are Zoom Dysmorphia and Snapchat Dysmorphia?
Zoom dysmorphia and Snapchat dysmorphia are terms describing fixation on the face and/or body in video chats and on social media feeds.
In extreme cases, these terms are a reference to body dysmorphic disorder, a mental health condition where you see yourself from a hypercritical, distorted perspective. In the case of Zoom dysmorphia, this distortion is exaggerated by front-facing cameras that tend to project grainy, indistinct or otherwise unfavorable images. With Snapchat dysmorphia, filters that altar your physical characteristics so that you look like a different version of yourself are at the heart of the issue.
 
According to healthcare providers, instances of body dysmorphia are on the rise along with time spent on social media platforms and virtual workplaces that require you to interact via video chat, sometimes for several hours a day. Healthcare providers have reported an increase of people seeking procedures specifically to look better for videoconferencing or to look more like their filter-enhanced social media platform photos.
 
What Are the Symptoms of Body Dysmorphic Disorder?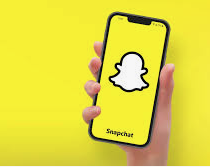 Signs of body dysmorphic disorder can include:
 
• Avoiding in-person social situations 
• Believing that you are unattractive and that other people notice 
• Comparing yourself to other people 
• Dwelling on your (real or perceived) imperfections and constantly checking your image in mirrors, photos or videos 
• Fixating on a perceived flawed body part, such as your eyes, nose or neck 
• Seeking cosmetic procedures yet disliking the results 
• Having suicidal thoughts. If you experience this symptom, seek help immediately by calling, texting or chatting the National Suicide Prevention Lifeline at 988 (a new three-digit calling code available 24 hours a day across the U.S.).
What Causes Zoom Dysmorphia? Can It Be Prevented?
Although online platforms trigger these specific forms of body dysmorphic disorder, there isn't a known cause of the condition. Having low self-esteem and being a perfectionist are risk factors. Genetics and brain chemistry may also play a role.
 
If using Zoom or social media less frequently helps alleviate your body dysmorphia symptoms, avoid these platforms when possible. While body dysmorphic disorder cannot be prevented, it can be treated.
  
If you are obsessed with a specific part of your body, how you look or how others perceive you, you may find relief through cognitive behavioral therapy. This talk therapy helps patients explore their negative thoughts and learn how to react to them differently through self-acceptance. If therapy alone isn't effective, a psychiatrist may prescribe medication, such as a selective serotonin reuptake inhibitor (SSRI).
 
Talk to a Health Professional
St. Elizabeth Physicians can help with behavioral health issues, including body dysmorphic disorder. Request an appointment with a behavioral health provider at St. Elizabeth Physicians in Northern Kentucky or Southeastern Indiana:
 
Crestview Hills Behavioral Health 
Ft. Thomas Behavioral Health 
Greendale Behavioral Health 
Highland Heights Behavioral Health 
Newport/Ft. Thomas Behavioral Health 
Walton Behavioral Health