The Northern Kentucky Chamber of Commerce will present ta regional 2023 National Civics Bee at Northern Kentucky University on April 29 from 10 a.m. to noon.
Thirteen of the 20 participants selected to compete are from NKY schools.
The winner will represent the region at the state bee in Louisville in August.
The National Civics Bee is an initiative aimed at encouraging more young Americans to engage in civics and contribute to their communities.
Organized in partnership with The Civic Trust of the U.S. Chamber of Commerce Foundation and hosted by the Scripps Howard Center for Civic Engagement, the live, quiz-style competition in Northern Kentucky will inspire middle schoolers to engage in civics and contribute to their communities. Brent Cooper, president and CEO of the NKY Chamber, will emcee.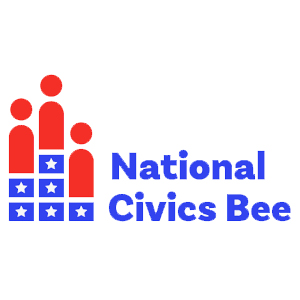 "Congratulations to the 20 middle school students who have been selected to move to the live quiz competition," said Nancy Spivey, vice president, Talent Strategies for the NKY Chamber. "The event is a fun and rewarding way to highlight the value and privilege of living in a country where well-informed, active citizens can change the world around us."
In January, students from across the Northern and Central Kentucky regions were invited to submit a 500-word essay to be considered for the live quiz event. Out of 50 submitted essays, 20 were selected by a panel of judges to move forward in the competition.
The following 20 students will participate in the live quiz event on April 29, testing their civics knowledge:
• Addison Moore, Evelyn Shephard, Madison Sell and Rashad Agayev from Edyth Jones Hayes Middle School (Lexington)
• Charlotte Iranpour from Royal Spring Middle School (Georgetown)
• Ella Dulaney and Josephine Frimpong from Edith Jones Hayes Middle School, Haleigh Shields and Joel Stec from Gray Middle School (Union)
•Holly Macario-Avila, Josh Bell and Lee Crager from Newport High School (Newport)
• Joury Medley and Riley Collins from Ludlow Middle School (Ludlow),
• Leigh-Nichole Crabbe from Twenhofel Middle School (Independence)
• Madison Kramer from St. Pius X School (Edgewood)
• Maggie McGlone and Tyson Wells from Simons Middle School (Flemingsburg)
• Oliver Victor from Campbell County Middle School (Alexandria)
• Temperance Mapes from Beechwood High School (Fort Mitchell)
During the live quiz event on April 29, the students will compete in front of their friends, family, and a panel of judges including Senator Shelley Funke Frommeyer, Dave Schroeder, Executive Director of Kenton County Library, and former state Senator Jack Westwood.
Students will be asked a series of questions related to how the American government was created, how it works today, and historical questions about democracy. The top three performing students will go on to the state competition in Louisville in August.
The finalists and top winners will be awarded prizes, including $500 cash for the first-prize student. The National Civics Bee is free to attend. Learn more about the event at www.nkychamber.com.
The National Civics Bee is presented by the NKY Chamber, with support from the U.S. Chamber of Commerce Foundation.
Northern Kentucky Chamber of Commerce