Gateway Community and Technical College recently celebrated the 22nd graduating class of the of the school's Freestore Foodbank LIFT workforce development program — Logistics, Inventory Management, Facilities Management and Transportation.
Fourteen individuals were awarded their credentials and were recognized at this year's graduation event.
The LIFT program offers unemployed and underemployed adults throughout the TriState region opportunities to receive valuable job training in a growing field, gain essential skills, and obtain fundamental workforce training.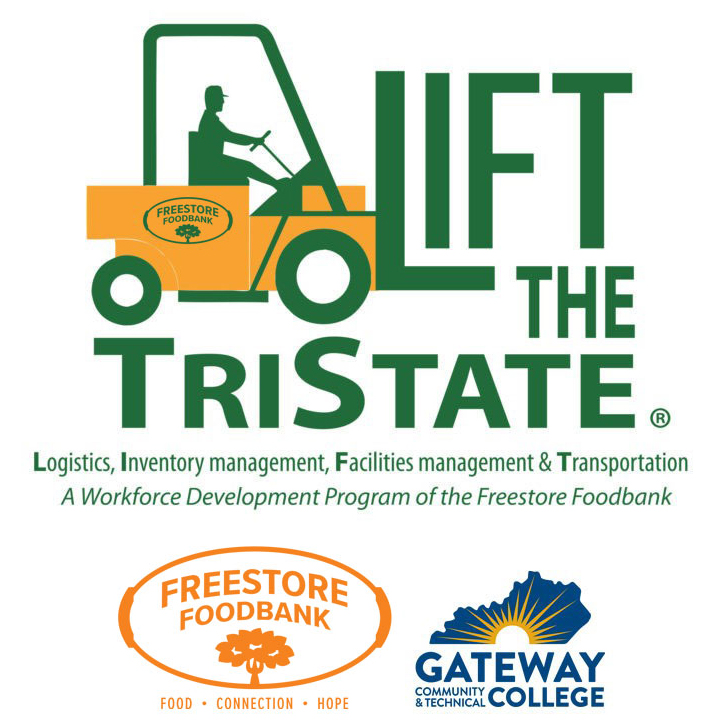 The free 10-week program based in Northern Kentucky, supplies hands-on career training from experienced warehouse personnel at the Freestore Foodbank facility, specialized coursework designed by Gateway Community and Technical College, as well as links to local employment through other program partners.
"Gateway is extremely proud of the LIFT graduates and their accomplishments." Said Christi Godman, Gateway's Vice President of Workforce Solutions. "Our partnership with Freestore Foodbank has been invaluable in providing LIFT students with the resources and opportunities they need to succeed in their career paths. We look forward to continuing our partnership and supporting the workforce development needs of our community."
The LIFT program gives individuals a unique opportunity to earn essential job skills and credentials for employment in a growing industry. Program credentials include Certified Logistics Associate (CLA), Certified Logistics Technician (CLT), Forklift Operator License, Serv-safe Manager Certificate, and the LIFT the TriState Certificate.
In addition to offering free job training, the LIFT program also supplies each participating student with transportation, clothing, and lunch throughout the duration of the program.
For more information on the LIFT program, visit www.freestorefoodbank.org.
Gateway Community and Technical College