A Saturday morning of games, raffles, face painting, music, touch-a-truck, and more is part of an organized effort aimed to help Covington children learn and thrive.
Saturday's 2nd Annual Early Childhood Festival is at the Lincoln Grant Scholar House, at 824 Greenup St., and runs from 11 a.m. to 1 p.m.. The free event is sponsored by the Read Ready Covington Coalition, a collaboration of early educators, social services, medical and mental health providers, businesses, and neighborhood representatives. Read Ready Covington (RRC) is the City's early learning initiative.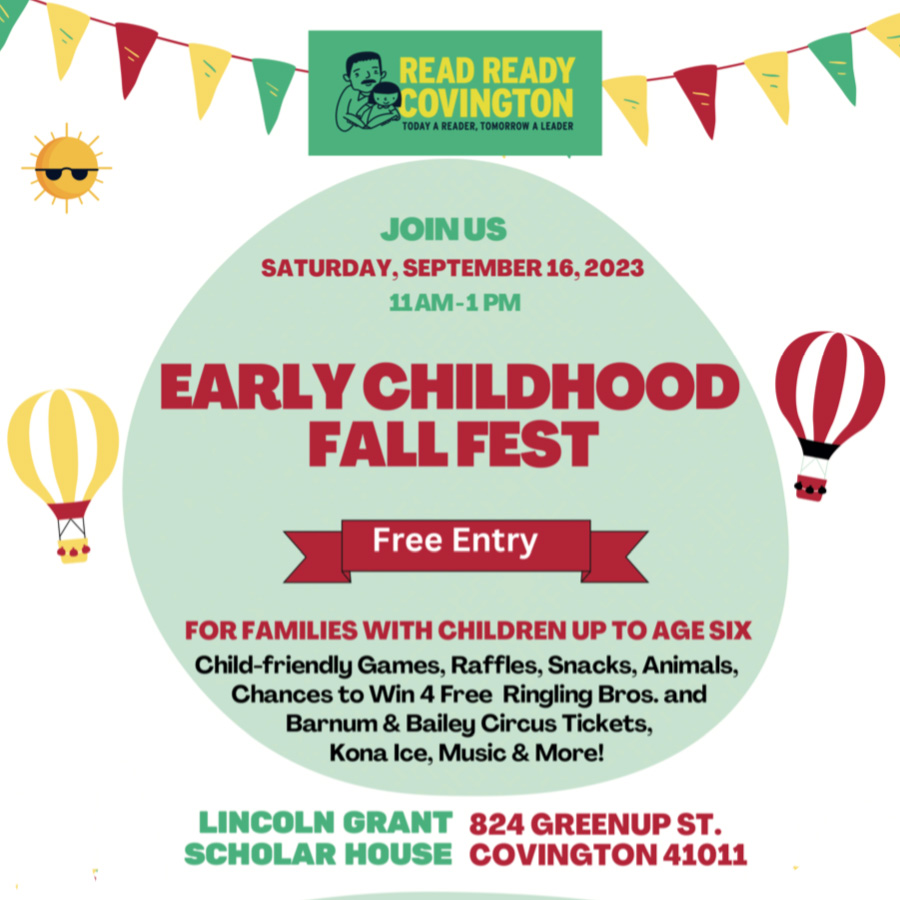 "We know that 90 percent of a child's brain growth occurs before age 6, which means a child's first and most important teachers are parents and caregivers, and that learning takes place through fun," said RRC Director Mary Kay Connolly. "We encourage parents and caregivers to talk, sing, read, play, and move with their children to build connections that increase brain development. The Early Childhood Fall Fest will provide a safe, fun opportunity to do all of these things, plus, we'll be giving families learning materials for at-home play."
In addition to loads of fun and free materials to take home, the festival features a raffle to win one of four sets of Ringling Bros. and Barnum & Bailey Circus tickets and other prizes and baskets during the event. A Kona Ice truck will be on site throughout the event.
For families who don't want to walk or drive to the festival, free shuttles will be available at various pick-up locations throughout the city. The shuttles will arrive at the festival at 11 a.m. and depart Lincoln Grant Scholar House at 1 p.m. to return families to their original pick-up site.
Besides the use of the Footsteps2Brilliance and Clever Kids University apps, Read Ready Covington also organizes regular literacy events in housing communities around Covington, solicits donations of books to give out, and has installed several sets of metal signs around the city displaying letters of the alphabet that are "collected" by young children as part of a literacy scavenger hunt.
City of Covington