The University of Cincinnati Clermont College and St. Elizabeth Healthcare have partnered to create a new career pathway in surgical technology.
St. Elizabeth is now offering free tuition toward a surgical technology associate degree, with UC Clermont providing the education needed to fill in-demand operating room roles.
The new program is open to interested St. Elizabeth employees who work at least 20 hours a week. The hospital covers tuition for the chosen applicants — up to 10 each year — and in exchange, graduates commit to working for St. Elizabeth for 4,160 hours after earning their degree.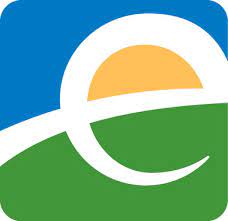 "St. Elizabeth desperately needed more surgical techs, and we saw an opportunity for a win-win situation," said UC Clermont Associate Professor Brenda Poynter. "These types of partnerships are so important right now because of the health care worker shortage."
Poynter said there is strong competition for surgical technologists among hospitals in the Cincinnati region. The UC Clermont Surgical Technology program has had a 100 percent employment rate for new graduates over the last two years.
"We set our grads up for day-one success," said Poynter, who was trained in surgical technology in the army and has worked in the field for three decades. She said the degree opens a plethora of possibilities for alumni. "You can change surgical specialties to broaden your knowledge. You can move into surgical assisting, nursing, physician assistant or other areas of health care. You're always learning. It's never boring."
UC Clermont has partnered with St. Elizabeth for more than 15 years, using the hospital as a clinical site for students to gain hands-on training. The college's surgical tech students must scrub a minimum of 125 surgical cases as part of their degree requirements. Faculty also help prepare students to take the surgical technology certification exam — and boasts a pass rate between 85 and 89 percent.
"UC Clermont has a wonderful reputation in surgical technology," said Lisa Blank, system director for the Office of Workforce Development at St. Elizabeth. "And we are excited to offer our employees a great career opportunity without debt when they graduate."
With the first cohort already underway — nine employees are enrolled for fall semester — UC Clermont and St. Elizabeth are looking to potentially create similar programs in other health care areas, such as respiratory care.
"This partnership allows us to align on programs that benefit and enhance the needed health care pipeline for critical shortage areas," Blank said. "It could very well change the model in perioperative care."
Learn more about UC Clermont's Surgical Technology program at ucclermont.edu/surg-tech.