Staff Report
The Bean Bash, an annual fundraiser benefiting disabled children and adults in the Northern Kentucky region, will celebrate it's 50th anniversary September 30.
What began in 1974 as a political event started by State Represenative Bill McBee and a small group of individuals, has grown into one of the Northern Kentucky's largest annual fundraisers drawing thousands of attendees and volunteers.
The Bean Bash event has raised over $3,400,000, with 100% of those proceeds going directly to the Special Olympics of NKY, BAWAC Community Rehabilitation Center, New Perceptions and Easterseals Redwood.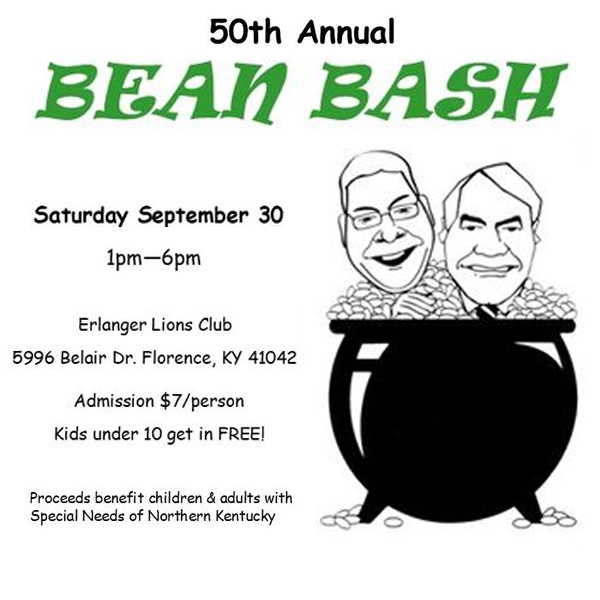 The event will take place from 1 p.m. to 6 p.m. Saturday, September 30 at the Erlanger Lions Club, located at 5996 Belair Dr. in Florence.
"The 50th anniversary is a huge accomplishment," said Bean Bash President, Donnie Martin. "We've moved locations a few times, but I'm really excited to be at the Erlanger Lions facility this year. The new spot is in a central location and Lions Club has been a long-time supporter of The Bean Bash."
In addition to feature-foods like bean soup, concession snacks, and shaved ice, the Bean Bash will also have drinks for kids and adult beverages. The event will offer hundreds of silent action items, a live auction, games for kids, live music and much more.
Admission to The Bean Bash is $7, with children under 10 admitted free.
For more details, visit The Bean Bash Facebook Page, or email TheBeanBash@Gmail.com.