Did you know that Queen Elizabeth the first was the genesis of the gingerbread man? She commissioned that little "cakes" flavored with a heavy dose of ginger were to be made in the likeness of her familiars, (probably not to scale).
This is one of the many fascinating facts that I found in my research about ginger, which included the cloudy origins, the many imposters, and the ongoing English infatuation with the spice. One of the pillars of Asian cuisines, ginger remains exotic and dark, inhabiting both the yin and yang of a balanced palate.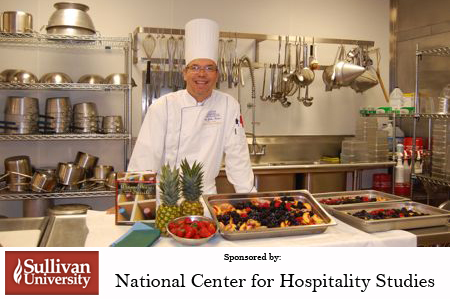 The availability of the spice remains less common than garlic and the quality of ginger in supermarkets varies greatly. Shipped in whole "hands" overland in the early days of the Silk Road it was considered to be one of the hardiest of spices, arriving weeks later in good condition with very little waste. At various times, mostly because of demand, it was the most expensive spice in the world even though very early on it was in great supply all the way through Europe.
The English passed their love of ginger on to the colonies and they embraced it wholeheartedly. Dried and crystallized ginger, fresh ginger for medicinal purposes and of course ginger and alcohol all became staples in the early colonial kitchen.
Ginger is a rhizome or root found in many different climates of the world. Some roots are short and stubby with thick skins and colors ranging from pale green or yellow to light grey. There are some with skins that are translucent, and the flesh is soft and tender. As the ginger ages, the moisture is lost, the skins wrinkle and most varieties get tough and stringy. At this point there isn't much to do with it except the compost pile, it will be hot, and bitter.
There are many varieties of fresh ginger available in grocery stores, ranging from mild to hot and coming from places as diverse as Hawaii and Puerto Rico. Most of the world's ginger comes from India, but lately, I've found it a lot closer to home from Elmwood Stock Farm. Together with their turmeric, it made it far easier to buy and cook with as both are far fresher than any store could offer.
As it turns out, we use a lot more ginger than we thought we would, especially in the fall and winter seasons. Our featured soup at The Sage Rabbit is a roasted butternut squash and apple soup that's loaded with ginger as well. A fan favorite is our shrimp fritter with red light sauce, a house made sauce that has a base of ginger syrup. And our current best-selling dessert? Eggnog crème Brulee with a gingersnap cookie. We also feature a lot of curries which have a base of garlic, onion and ginger, giving the curry a nice bite before we even add and chilies or hot sauce.
Perhaps it's the vitamin C that ginger has in bunches or the fact that gingerbread was one of my favorite desserts as a kid, especially when it got colder, that makes this spice so appealing in the colder months. Ginger ale, Ginger beer, cocktails with ginger syrups and bourbon all seem to appeal to a widening audience at the restaurant.
From a flavor profile, ginger provides several very important characteristics. First, there is the heat that raw or near raw ginger brings. It's not a chili heat that zaps the taste buds, but rather a clean, fresh heat which heightens other flavors around it, making them more distinct. It is a pairing like wasabi and ginger that compliments both, or ginger and mustard that takes some of the heat from the mustard and sweetens it a bit. Both are still hot, but the heat has round soft edges rather than a hard flavor.
When ginger is mixed with softer flavors it becomes the accent note, bright and floral with a crisp clean flavor that accents the softer flavors its paired with. Cooked slowly in a curry base with garlic and onion, all three aromatics blend their sharpness into a deep base of sweet, floral and earthy notes that are counterpoints to the flavor explosions of a masala or dry spice mix. If it's a fresh Thai curry you want, ginger is essential to clean up the riotous effect of too many herbs and chilies.
Ginger syrup – this is a simple start to your ginger pantry and one of the key ingredients in our red- light sauce. When peeling ginger its best to use a spoon, not a peeler or a knife. Take the edge of the spoon and scrape the skin off the root. If it doesn't come off easily you probably have older ginger. This gives you the least amount of loss. Take three tablespoons of the fresh chopped ginger and combine it with a simple syrup mixture measuring about 4 cups. To make simple syrup take equal amounts of sugar and water by weight placed in a stainless saucepan, bring the mixture to a simmer and let it cook until all the sugar is dissolved. Add the ginger when the mixture first reaches the simmer and let the mixture cool completely with the ginger in it. We store the syrup with the ginger and will use the ginger sometimes for desserts or sweet applications.
Ginger black bean and tomato sauce – this is an oldie but goodie from my years at Dudley's. It starts with equal amounts of ginger, garlic, shallot and fresh chilies about a tablespoon each, sweating in a mixture or canola and sesame oil for about 15 minutes. I add a small 28 oz. can of crushed plum tomatoes to the pan and let it simmer for an additional 15 minutes. The last addition is the drained and rinsed black beans (if you cook your own, make sure they are done completely as they get very little cook time in the sauce). Don't cook this mixture too long, maybe 10 more minutes or the beans will darken your sauce. Add some fresh parsley and cilantro season it with salt and pepper and serve it over egg noodles, rice or soba noodles for a warm meal on a cold winter's night.

John Foster is an executive chef who heads the culinary program at Sullivan University's Lexington campus. A New York native, Foster has been active in the Lexington culinary scene and a promoter of local and seasonal foods for more than 20 years. The French Culinary Institute-trained chef has been the executive chef of his former restaurant, Harvest, and now his Chevy Chase eatery, The Sage Rabbit.
To read more from Chef John Foster, including his recipes, click here.