Governor Andy Beshear reported 1,711 new COVID cases and 33 deaths, including a 25-year-old, as he urged Kentuckians to "continue to do the work necessary to get in a safer place."
The state's positivity rate is now 5.17%.
Boone County reported 79 new cases, Kenton County 59 and Campbell County 35
He urged everyone to get a COVID booster. Aside from getting vaccinated, he said at his press conference, the most critical things is the booster.
"It will keep your immunity further up, and it will help us defeat COVID once and for all," he said.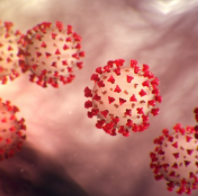 Those who should get a booster: people ages 65 and older, those living in a long-term setting, those with underlying health conditions and those exposed to a lot of other people through work.
Those who took a single-shot Johnson & Johnson vaccine can get a booster at least two months after the vaccination. For others, six months after the second shot.
Kentucky's favorable trends have continued in the fight against COVID with declining hospitalizations (861), admissions to intensive care units (271) and ventilator use (164).
"In two or three weeks, we could be in a really good place," he said.
Beshear also said that Kentucky's total vaccination numbers have been overstated, unfortunately, due to a reporting error in which some vaccines were counted twice to the federal database. The recalculation means about 250,000 vaccinations were over-reported.
One pharmacy group reported both through the Kentucky immunization registry and then directly to the CDC through the Federal Pharmacy Vaccine Program, an unintentional duplication. Removing the duplicates means the total number of Kentuckians with at least one dose of the vaccine is about 2.53 million.