Gas prices in Kentucky continued to fall this week as seasonal demand decreases and the switch over to winter blend fuels pushed pump prices lower. Today's Kentucky average is $3.25 per gallon, a drop of 5 cents in the last week, a decrease of 24 cents in the last month and just 30 cents higher than one year ago.
  
After declining for 98 consecutive days, the national average reversed course on Wednesday, increasing by one penny from Monday's average of $2.67 per gallon. The penny increase came as fluctuating oil prices and tight supply due to planned and unplanned maintenance work at refineries on the West Coast and Midwest contributed to rising pump prices. Today's national average of $3.68 is one cent less than last week but still 50 cents more than a year ago.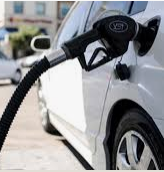 At the close of Friday's formal trading session, WTI settled at $78.74 per barrel, the first time since January that prices were below $80 per barrel. Crude prices declined this week after the Federal Reserve announced that it would raise interest rates again, continuing its efforts to curb inflation. However, the market is concerned that those efforts could lead to a recession, which would likely cause crude demand and prices to decrease. Additionally, most of the country is now using less expensive winter blend gasoline, so modest pump price reductions have occurred for the majority of the country. 
 
Oil prices plunge–but for how long?
"Crude oil closing below $80 per barrel, reaching an eight-month low should continue to drive down prices at the pump," said Lori Weaver Hawkins, public affairs manager, AAA Blue Grass. "But there are big factors tugging on global oil prices—war, economic recession and hurricane season. All this uncertainty could push oil prices higher without much notice."
 
Today's national average price for a gallon of regular, self-service gasoline is stalled at $3.68, where it has been since rising a penny on Wednesday. The current price is down just a penny on the week and falling 21 cents on the month. A year ago, the average was $3.18.
Kentucky's average for a gallon of regular gasoline is now $3.25, steady overnight, 5 cents lower on the week and just 24 cents lower compared to a month ago. One year ago, the Kentucky average was $2.95
.
Around the Commonwealth, the highest gas prices can be found in the eastern tier of counties. The highest county average gas prices today are in Magoffin and Rowan counties, both at $3.65, followed by Wolfe at $3.62. The cheapest spot for gas in the commonwealth today can be found in Green County, averaging $2.97, followed by Bell County at $2.98.
Checking nearby, the average price for a gallon of unleaded today in Ohio is at $3.46, West Virginia $3.49, Virginia $3.37, Tennessee $3.19, Indiana $3.78, Illinois $3.92 and Missouri $3.38.
Across the nation, the high spot continues to be California, with a state average now at $5.58. Hawaii has the second highest statewide gas price average, currently $5.24.
The lowest state average is in Mississippi at $3.08.