By Jessalynne Madden
NKyTribune reporter
Northern Kentucky public library directors create gathering spaces, engage communities, change lives.
Merriam-Webster defines a library as "a place in which literary, musical, artistic, or reference materials (such as books, manuscripts, recordings, or films) are kept for use but not for sale." Although technically accurate, this definition fails to mention the magical quality libraries possess: the ability to transform lives and unite communities.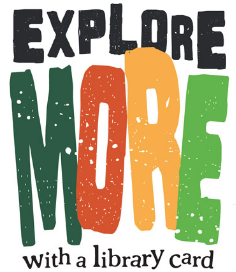 The public libraries of Northern Kentucky meet the needs of those from all walks of life.
Northern Kentucky is home to some of the state's finest libraries. The Boone County Public Library, for example, serves many people with a wide variety of needs. Its branches, located in Burlington, Union, Florence, Walton, and Hebron, offer an array of programs. Carrie Herrmann, Library Director, said some of the library's main strategies are to deliver materials to the homebound and those residing in assisted living facilities and nursing homes, to provide historical research materials to the community, and to help prepare children for kindergarten.
The Campbell County Public Library also offers a wealth of services. It is committed to meeting the needs of community members and schools with cutting-edge initiatives and programs. The CCPL offers a huge number of digital books to patrons, as well as an impressive DVD collection. "It's much deeper than Netflix, Hulu, and HBO Max combined," explained JC Morgan, Library Director. The CCPL has branches in Newport, Fort Thomas, Cold Spring, Bellevue, Dayton, Silver Grove, and Alexandria.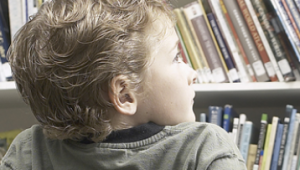 Finally, there is the Kenton County Public Library. It was ranked highly in 2013 by the Library Journal and was the first Kentucky library to ever be ranked by the Library Journal. Last year, the KCPL was ranked ninth in the country. With branches in Covington, Erlanger (the busiest library branch in the Commonwealth of Kentucky), and Independence, the KCPL staff work to meet the needs of a diverse community through engaging programming, workforce development, and outreach. "The Covington location brings people together from all walks of life and from all backgrounds," Dave Schroeder, Library Director, said. "When you walk into that building, you are getting a snapshot of what Northern Kentucky really is."
Morgan, Herrmann, and Schroeder have made Northern Kentucky's public libraries into not merely repositories for books, but vital parts of the communities they serve.
Carrie Herrmann helped shape a library strong in early literacy
Carrie Herrmann stepped into the Executive Director role for the Boone County Public Library in 2014. What she enjoys most about her job is making connections with people and organizations.
"I also like making sure that information and knowledge are available to everyone," she shared.
Accessibility is a core value of the BCPL, and Herrmann and her staff have made it their mission to create a place for everyone at the library. Sensory Storytimes are offered to individuals who require sensory accommodations, such as low lighting and a quiet atmosphere. Ramps and ample handicap parking spaces are available to individuals with physical limitations. And a very active outreach department brings the library to those who can't leave their homes.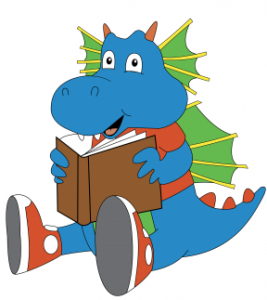 Herrmann's heart beats for early literacy, a key aspect of the BCPL's identity. "Kindergarten readiness is the foundation for how well someone will do in life," she explained. "We're going into the community and doing early literacy activities to try to help with that."
The BCPL boasts a huge number of programs that are primarily related to local history, outreach, and early literacy. It also provides an amazing space, the Boone Innovation Lab, where individuals can create. Herrmann is particularly proud of this space, which offers 3D printers, a 3D scanner, access to Adobe Creative Suite, a Cricut, an embroidery machine, a quilting machine, a sewing machine, a writing table, and more.
Currently, Herrmann is reading the Dream Team Series by Kristen Ashley.
JC Morgan's creative programs for Campbell County and beyond
JC Morgan, a former security policeman for the United States Air Force, was invited into his directorship role at the Campbell County Public Library in January 2003. What Morgan likes most about his job is initiating new projects and seeing them carried through.
One of the most popular programs Morgan has initiated to date is Drop Your Drawers, designed to provide clean underwear to school-age children by keeping Family Resource Centers' supplies of underwear and socks stocked up.
After attending an early literacy training, Morgan learned that not having clean underwear that fits is a barrier for many children. It can keep them out of class and prevent their education. "I thought about how wrong that was and wanted to do something to help," Morgan said.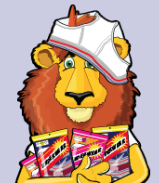 Dav Pilkey, author of Captain Underpants, gave the CCPL blanket use of the Captain Underpants image for Drop Your Drawers promotional materials. Any library that offers this program can use the image. So far, the program has been adopted by libraries in several other states.
Other popular programs at the CCPL include storytimes, after-school activities, book clubs, and programs related to local history. Also, Dolly Parton's Imagination Library is now at the CCPL and helps promote early literacy by providing free books to children who are five years old and under.
Morgan recently read Velocity Weapon by Megan E. O'Keefe.
Dave Schroeder: Workforce development, outreach, collaboration
Dave Schroeder has worked in either libraries or archives for 36 years. After a national search was conducted, he was selected to be Executive Director of the Kenton County Public Library in 2007 after many years of experience working at the KCPL in other roles.
Schroeder has put much effort into helping create an atmosphere of collaboration and connection at the KCPL. In fact, the KCPL is involved with every private, public, and parochial school in Kenton County.
Under Schroeder's leadership, the KCPL is leading in workforce development through its Workforce Investment Program, established in 2008. "We will work with anyone looking for a job, but our niche is helping middle managers who have been laid off or downsized and need to build their skills and resumes after many years of being out of the job market," he said. In partnership with other organizations, the KCPL has helped over 500 people land a job.
Over the years, the KCPL outreach department grew so large that Schroeder decided to make it a dedicated "branch on wheels" and appointed a branch manager. The outreach department delivers library materials to about 450 seniors and disabled individuals and provides programming for around 40 daycares throughout Kenton County. The Read Racer vehicle, which is similar to a bookmobile, visits each daycare. The KCPL also visits nearly every senior congregate living facility in Northern Kentucky.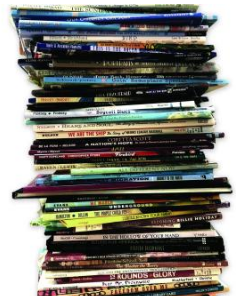 Schroeder attributes the KCPL's success to his staff members who give all they've got to their jobs.
In addition to several other books, Schroeder just finished reading The Many Daughters of Afong Moy by Jamie Ford.
Find Yourself at Your Local Library
The public libraries of Northern Kentucky are embedded into the communities they serve. Their identities are unique, but their missions are similar: meet as many needs of as many people as possible, no matter what the barriers are. With creativity, generous funding, and outstanding leaders, each library is reaching this goal with flying colors.