The Baker Hunt Art and Cultural Center is requesting artwork submissions from local artists to showcase their work at the new DBL Law office.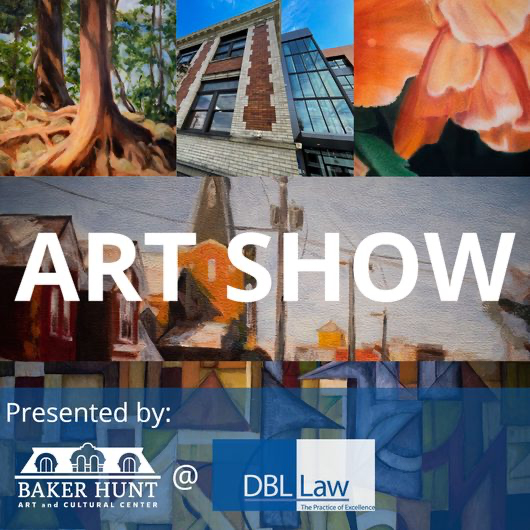 If accepted, art will be on display from March 7-August 19 at the DBL law offices located in the historic Monarch Building on Fourth Street in Covington.
For additional information and to apply, please visit www.bakerhunt.org.
Admission to the show will be free to the public. Registration will be required. More information will be available closer to the show date. There is currently an art show on display until February 24, with tour times still available.
For information on current and future shows, please visit www.bakerhunt.org.
Baker Hunt Art and Cultural Center