The Apartment Association Outreach, Inc. has contributed $41,500 year-to-date in rent assistance and food donations to more than 24 charitable organizations.
AAO – the 501©3 not-for-profit charitable organization of the Greater Cincinnati Northern Kentucky Apartment Association (GCNKAA) – has so far this year donated $21,500 to its Rent Assistance Partners – Freestore Foodbank, CAIN (Churches Active in Northside), Santa Maria Community Services and Jewish Family Service.
AAO's Rent Assistance Program is for people who cannot pay their rent due to a personal emergency or conflict beyond their control.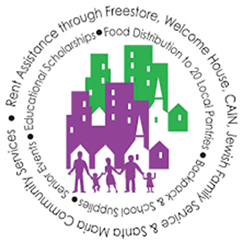 "GCNKAA members know that some of our residents need help with rent, food and other expenses," said AAO President Megan Lawhon, the Chief Operating Officer of PLK Communities. "AAO is here to help, and we can't thank enough the companies, individuals and organizations that generously provide donations so we can continue to help those in need throughout the Greater Cincinnati region."
To date in 2023, AAO has also donated $20,000 to its 20 food pantry partners in the region.
Each year AAO helps thousands of people across Greater Cincinnati and Northern Kentucky through emergency assistance, rental assistance, food donations, school supplies, scholarships and senior citizen events.
 
As part of its ongoing fundraising efforts, AAO is hosting its 5K 4 Rent on April 29 at Theodore M. Berry International Friendship Park along the Ohio River next to Sawyer Point & Yeatman's Cove. Sponsors of the race have so far donated $14,150.
 
During 2022, the association provided:
• $139,000 in rental assistance.
• $100,000 to 20 food pantries.
• $15,000 for backpack and school supplies to deserving children.
• Emergency assistance of over $3,000.
• Educational scholarships totaling $17,500.
• Four Senior Events $2,000
Apartment Association Outreach