National Library Week runs April 23-29. This year's theme, "There's More to the Story," encourages people to explore everything the Kenton County Public Library offers. The library is full of stories in various formats, from picture books to large print, audiobooks to ebooks, and more.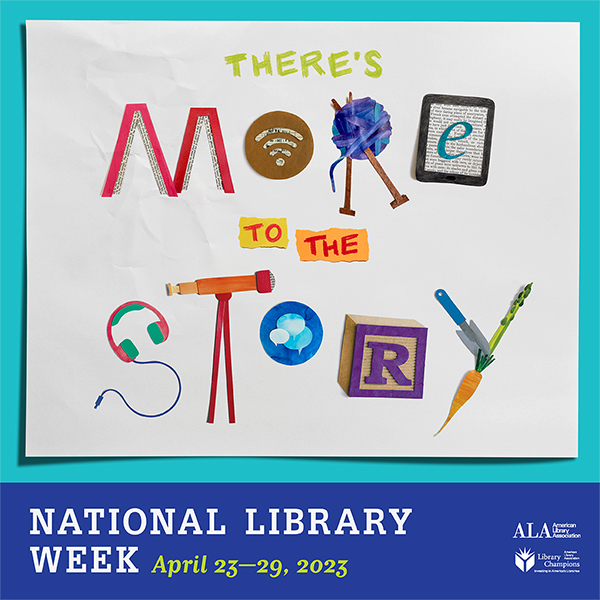 In addition to its collection, the library advances the community by providing literacy skills and support for job seekers, businesses, and entrepreneurs. Patrons can borrow tools, large yard games, hotspots, telescopes, musical instruments, movies and music. People can even stream movies, music, and audiobooks from the comfort of their own homes.
"We're thrilled to celebrate National Library Week with our community," said Library Executive Director Dave Schroeder. "Libraries play an essential role in supporting lifelong learning, and we're excited to showcase all the resources and services available."
More than 150 free programs are offered each month. A few of the programs being offered during National Library Week include:
• Manage and Build Your Online Brand – Having a strong professional brand and a well-thought-out career story can open many opportunities for you, especially when pursuing your next job.
Zoom Tuesday, April 25, 6:30-8 p.m.
Registration required.
• I Love My Library Storytime – Celebrate National Library Week with a storytime devoted to the library!
Erlanger Branch, Ages 3-8 and siblings
Wednesday, April 26, 1:30-2:30 p.m.
• Book Bench Reveal Event – Meet the artists and see the amazing work they have done on behalf of the library and City of Covington's Book Bench Community Art Project before they are placed throughout the city.
Covington Branch
Wed., April 26, 4-6 p.m.
• Tiny Library Crafting – In honor of National Library Week, we'll create our own Tiny Library to house these mini masterpieces. The books may be small, but the possibilities are endless! Tiny snacks will be provided.
Erlanger Branch – Ages 5-12
Thursday, April 27, 5-6 p.m.
• Pet Day – Pete the Cat Storytime, animal adoption fair and Author and Marine Corps Veteran Craig Grossi & his dog Fred
Erlanger Branch
Sat., April 29, 11 a.m.-3 p.m.
Registration required for author event.
Visit kentonlibrary.org for details.
Kenton County Public Library