CTI Clinical Trial and Consulting (CTI), a full-spectrum research service provider, has announced partner Renovion, a clinical-stage pharmaceutical company dedicated to advancing therapies for restoring lung health, has established first patient enrolled in their Phase three clinical trial evaluating ARINA-1 in individuals with a bilateral lung transplant with early bronchiolitis obliterans syndrome (BOS).
ARINA-1, an investigational nebulized therapy, is a potentially safer and more proactive treatment for managing early declines in lung function defined as early BOS. BOS is the common cause of graft complications and death post-lung transplant. Approximately half of all lung transplant recipients develop BOS within five years of transplant; however, no approved treatments for BOS exist, leaving a tremendous gap in transplant therapeutics.
CTI Clinical Trial and Consulting is headquartered in Covington.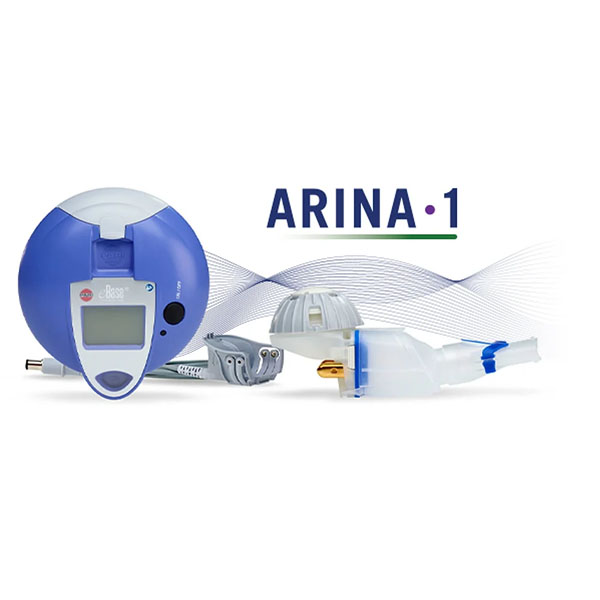 "Enrolling the first patient in our Phase 3 study evaluating ARINA-1 in preventing BOS progression in patients with a bilateral lung transplant is a huge step in developing ARINA-1 as a safe and effective therapy," said Renovion's Chief Scientific Officer, Carolyn Durham. "This study can advance clinical practice and lead to a safe therapy to combat BOS progression, which can significantly impact the clinical outcomes of this patient population with a critical unmet medical need."
Since enrolling their first patient in April 2023, Renovion continues to screen and enroll participants. Renovion's Phase 3 study will include approximately 100 patients from 15 sites across the United States. Data from this study will be used to file a new drug application with the FDA for the first therapy to be used for the treatment of early BOS post-bilateral lung transplant.
"The CTI team is thrilled to be partnering with Renovion on this exciting trial in an area where there are no FDA-approved therapies," said Dana Hackett, CTI's Director of Clinical Project Management. "ARINA-1 has proven to be effective and is enhancing quality of life for these post-transplant patients."
Currently, lung transplant has the lowest survival rate of all solid organ transplants. Lung transplant patients are in critical need of new, easy to use and safe therapies that stave off pulmonary function decline and improve survival rates. CTI and Renovion are working toward swift enrollment and completion of this Phase 3 trial that can be used to file for approval for ARINA-1 to offer patients an increased chance at managing the condition and improving their quality of life.
"ARINA-1 is cutting edge research, and CTI is honored to partner with Renovion to deliver a solution that changes post-transplant outcomes," said CTI Chairman and CEO, Tim Schroeder. "It is innovative emerging companies such as Renovion that will drive the necessary impact needed to improve the future of transplant recovery."
Interested patients can find more information on Renovion's website and through ClinicalTrials.gov.
CTI Clinical Trial and Consulting