Intense contract negotiations between an emboldened Teamsters union and package delivery giant United Parcel Service (UPS) are nearing a July 31 strike deadline.
The outcome of this showdown has massive implications for every Kentucky worker facing inadequate wages, difficult working conditions and lack of respect on the job.
That's because Kentucky is ground zero for national UPS operations as the home of the company's largest sorting facility, UPS Worldport in Louisville. At this 5.2 million-square-foot behemoth, more than 10,000 employees sort 416,000 packages an hour. UPS is arguably Kentucky's largest employer once you add in other distribution facilities, seasonal workers and drivers of their ubiquitous brown trucks.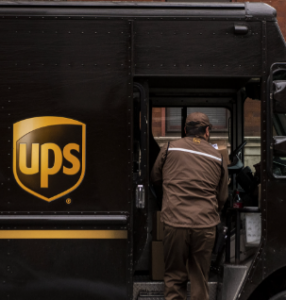 When UPS workers win, all Kentucky workers win because what happens there influences what happens at similar fast-growing jobs. Kentucky's central location in the eastern half of the United States has made it a prime location for package distribution, with the state now also home to major Amazon, FedEx and DHL facilities. A good contract for UPS workers adds pressure for improvements at these competitors, some of which are non-union. All told, there are 124,000 Kentuckians working in transportation and warehousing, a 143% increase since 1990. The wages and working conditions at these jobs, which can't be offshored, ripple out to all workers at jobs that don't require a college degree.
In fact, every Kentuckian has a stake in this fight because UPS is heavily subsidized with public tax dollars. Our state has given the company $157 million in tax breaks going back to 2005. It's only reasonable to ask that subsidized jobs help lift up workers and communities rather than further fueling a race to the bottom. That's especially true since UPS booked record profits of $13.9 billion last year as the pandemic accelerated the shift to online shopping — a profit increase of 70% compared to 2019.
UPS is a microcosm of what's happened to workers across the state and country in recent decades. In 1982 and again in 2018, the company established new compensation tiers that meant much lower wages for newly-hired and part-time workers, the latter of whom are now 60% of the UPS workforce. Package handlers and drivers face growing surveillance and constant pressure to work harder and faster, but without basic protections like air conditioning. Workers face mental and physical strains that range from injured fingers and backs to heat exhaustion.
A key to the potential worker gains from these negotiations is new leadership at the Teamsters that's willing to more aggressively fight for a fair deal. Louisville plays a central role in this as well, with the new secretary-treasurer of the Teamsters (the second-highest position in the union) Fred Zuckerman hailing from Louisville's Local 89. Zuckerman and President Sean O'Brien have succeeded in uniting workers behind an aggressive bargaining stance, with 97% of UPS Teamsters voting to authorize a strike if a new and better contract isn't ratified by the July 31 deadline.
And the union's approach is already winning victories at the bargaining table. They've secured concessions for air conditioning in trucks and the elimination of driver-facing cameras. But major issues remain unresolved, including the need for significant wage increases that finally allow the company's many part-time workers to make ends meet.
All eyes will be on the negotiation and on these Kentucky workers in the coming weeks. If the Teamsters are forced to walk out, it will be the country's largest strike since the 1950s. UPS workers are testing for all of us whether the old tradition of solidarity can be a renewed path to better lives in the 21st century.
Jason Bailey is executive director of the Kentucky Center for Economic Policy.