On both 6/8/2023 and on 6/20/2023, I attended and observed meetings of the Boone County Board of Education. Robert's Rules of Order have long been the standard for government assembly within the United States, dating back to their creation in 1876. These rules govern meetings, defining the parliamentary process by which a meeting will operate.
In this structure, the meeting is directed by a director or chairperson, who is solely empowered to provide direction for the meeting, adherence to agenda, recognize speakers, apply structure to conversation, and keep conversation on topic. Speakers must be recognized before engaging.  Dialogue must be concise and relevant to the matter and hand.  Motions must be cast, voted upon, approved, rejected or removed.
The primary focus of each meeting centered around adoption of a tracking device for children being purchased and implemented as mandatory for the district. Parents presented very vocal opposition, maintained tact, and remained near or within the 2-minute time allotted to speak.  They respectfully remained silent throughout the remainder of the meeting despite impassioned rejection of the material presented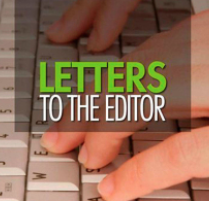 Discourse at each meeting was chaos. A motion would be set forward and then 3 hours of random presentations by the district, questioning of district employees, and dialogue between board members occurred, generally without recognition of speaker, rarely on items related to the motion, and often in very redundant fashion. Board members and district members alike were largely trading monologue.
The board members did no did not know the material. When tasked with quantifying the needs for an expensive purchase and district-altering process, none could be presented. Not from the transportation department in the number of children "lost" each day/month/year. Not in the number of accidents occurring. Not for the number of tracking device replacements per year to project from loss or damage. Not for the continued operational costs of the system.
I am unable to recollect a single quantifiable fact that was offered by the district. For certain none were insisted upon by the board.
School board member Jesse Parks, monologued at length on a variety of subjects, all within the container of a motion to approve purchase. He went so far as to lecture parents present for their opposition to progress and dismiss them as a "fringe vocal minority" who participated solely for disruption. Chairwoman Karen Byrd did not stop the monologues. She did not call to order on the insults.  Parks continued in his rant, attempting to modify the open motion multiple ways, ultimately resulting in a vote that, as one experienced in parliamentary process, I do not believe was valid. This in addition to engaging his daughter, an audience member, in a multiple question and answer exchange while within deliberation of a motion, which was also not called to order by the chairwoman.
For a group who exist to ensure we prepare our youth to be ready to solve the problems the world presents to them, this board was very under-prepared, held zero expectations of fact or quantifiable data before making a decision, and allowed emotion and opinion to dominate a public assembly where facts, order, and structure are imperative to efficient, consistent, official decision making.
Boone County,  our children deserve better.
Aaron Gillum
Florence