By McKenna Horsley
The Kentucky Lantern
The Kentucky Board of Education will meet Monday to discuss its search for the next state education commissioner.
The special meeting comes after the Kentucky Department of Education announced that Education Commissioner Jason Glass would leave the position on Sept. 29.
Glass told reporters he did not want "to be part of implementing the dangerous and unconstitutional anti-LGBTQI" Senate Bill 150, a new law that limits how schools can teach about human sexuality and gender identity, requires schools to enforce bans on trans students using rest rooms and locker rooms that correspond to their gender identity, and allows school employees to misgender students.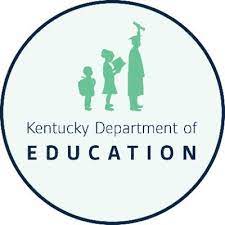 The board's teleconference meeting will be Monday, Aug. 21, starting at 9 a.m. It will be livestreamed on the KDE Media Portal.
According to an agenda for the meeting released by KDE, the board will consider authorizing the department to solicit services for a national search and creating a team to evaluate search firms' request for proposal (RFP) responses. The board will also discuss future special meeting dates for the commissioner selection process.
Glass has been at odds with the Republican-led General Assembly in recent months because of KDE's inclusive stances toward LGBTQ+ students, particularly transgender students. During the most recent legislative session, GOP lawmakers filed resolutions calling for his ouster and passed a law subjecting future education commissioners to Senate confirmation.
After Senate Bill 150 went into effect, KDE updated its guidance to advise school districts they seemingly have a choice between not teaching students in fifth grade and below about human sexuality or sexually transmitted diseases and not giving instruction on exploring gender identity, expression or sexual orientation to any students. The move led to more Republican criticism, with lead bill sponsor Sen. Max Wise, R-Campbellsville, calling it "a feeble attempt to undermine the law."
The board appointed Glass to the role in 2020. His contract was set to expire September 2024. After he leaves Kentucky, he will become the associate vice president of teaching and learning at Western Michigan University.
McKenna Horsley covers state politics for the Kentucky Lantern.