As the leaves begin to change and the air turns crisp, organizers of the Kenton County Farm Tour are inviting Northern Kentuckians of all ages to join them for the 13th year.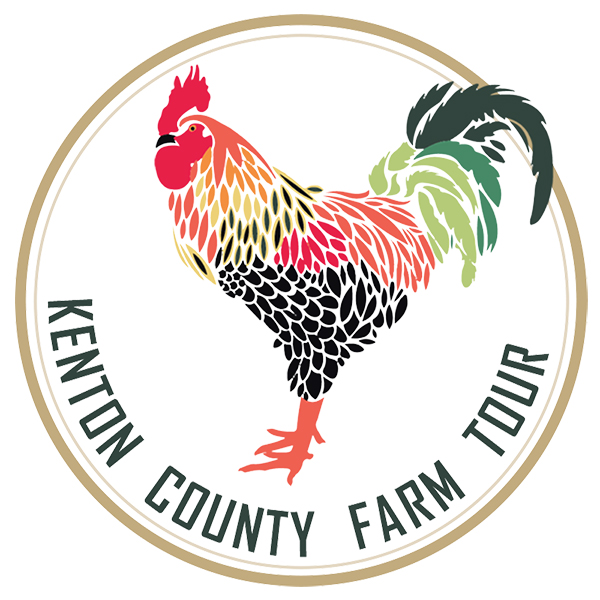 The self-guided tour features some of Kenton County's finest farms, exciting interactive activities, and the chance to discover the roots of food and ornamentals grown in our region. The tour takes place on Sunday, October 1 from 9 a.m. to 5 p.m. There is no cost to attend.
"Small family farms are the backbone of agriculture in America and must be preserved," said Nancy Kloentrup of Poverty Hollow Farms about why the event is important to the community.
"Small farms like ours are more than just a source of food; they're a source of education, creativity, and connection," said Jennifer Myka of Free Radical Ranch. "We're proud to be part of an event that celebrates the rich tapestry of agriculture in Kenton County."
Participating stops on the 2023 tour are:
• Free Radical Ranch, Morning View, 15299 Parkers Grove Rd, Morning View, KY 41063
Free Radical Ranch prides itself on Inspiring people and empowering families through engaging and educational farm experiences, fostering deeper connections between people and animals, and promoting a healthier, happier world. This self-guided tour offers guests the opportunity to meet friendly alpacas, baby donkeys, sheep and participate in a hands-on fiber experience and take a sample home. Visitors can also shop at the farm's artisan market for frozen meats and gifts.
• Kenton County Public Library, 1992 Walton-Nicholson Road, Independence, KY 41051
The Independence Branch library has a large public garden. All its produce—vegetables, herbs, flowers and eggs from our chickens—are passed along to the public. The branch also maintains an active seed library, houseplant adoption and exchange program, and a wide selection of free seedlings. Take a tour of our garden, visit the chickens, enjoy a treat, music, and activities, and take home a pumpkin.  
• Milestones, Inc., 12372 Riggs Rd, Independence, KY 41051
Milestone's is a non-profit therapeutic horseback riding program for individuals with disabilities and seniors. Come out to meet and read to the therapeutic horses, tour the facility, purchase goods from local artisans, and watch lesson demos.
• Morning View Heritage Area (MVHA), 15168 Decoursey Pike, Morning View, KY 41063
MVHA is a nature preserve managed by the Kenton County Conservation District that is located on what was formerly known as the Steinhauser Farm. Visit to get a hands-on opportunity to learn about important species of plants and critters that are found on the site. Four trails available for hiking. 
• Poverty Hollow Farm, 14691 Decoursey Pike, Morning View, KY 41063
Visit this Angus beef farm serving burgers and brisket. There will be 100 varieties of pumpkins, family fun, hayrides to beef herd, children's activities, farmer, and artisan market.
The 2023 Kenton County Farm tour will also include a scavenger hunt and prizes for those who visit all five locations. For brochures and more information visit kentoncountyfarmtour.com. The event is held rain or shine.
Kenton County Farm Tour