Editor's note:This is the seventeenth article in an occasional series on small lakes in central and eastern Kentucky.
Williamstown Lake is east of Interstate-75 in Grant County, reached via US 25, Ky. 467, Ky. 22, Ky. 2360, and Ky. 489.
Impounded from south fork of Grassy Creek, a tributary to the Licking River, the 299-acre lake has 17 miles of shoreline, a maximum depth of 70 feet and an average depth of 21 feet.
The lake is owned by the city of Williamstown and was built as a municipal water source, and for outdoor recreation — boating, water sports, and fishing.
The lake opened in 1957.
The shoreline is heavily developed, with over 450 homes and rentals.
Fish species and special fishing regulations
Fish species in Williamstown Lake include Largemouth Bass, White and Black Crappie, Bluegill and Redear Sunfish, and Channel Catfish.
Statewide regulations apply for all fish species.
There have been no recent fish stockings, and there are no fish attractors.
The best time to fish the lake is during cool and cold weather months when pleasure boat traffic is low.
Boating Access
There are three boat launching ramps, but only two are open to the public.
Lemon's Landing, formerly known as Ruby's Boat Dock, is north of Williamstown, on Day Road, off US 25N, and Ky. 467 — Knoxville Road.
Their paved boat launching ramp is not open to the public.
For information telephone 859-640-1080.
Williamstown Marina is east of Williamstown off Ky. 22, and Ky. 489 (Fairview Road) on Boat Dock Road.
The full-service marina sells gasoline, snacks, ice, and fishing and boating supplies.
Pontoon boat rentals are $40.25 to 74.75 per hour, plus gasoline. Several size boats are available.
There's also a pub and pizza restaurant on the marina.
The fee to launch on their paved ramp is $10.
For information telephone 859-823-0645.
The Old Swimming Hole boat launching ramp is on Summer Lane (Ky. 2360) near Ahlbrand's Cove, reached via Ky. 22 and Ky. 489 — Fairview Road.
There is no fee to launch on the paved ramp.
Invasive Species
In November 2022, biologists with the Kentucky Department of Fish and Wildlife Resources (KDFWR) confirmed the presence of invasive zebra mussels in Williamstown Lake.
Many of Kentucky's native mussel species have become imperiled due to habitat loss, water pollution and competition with invasive species, causing many to become federally listed as threatened or endangered.
Zebra mussels compete with native fish and mussel species and can impair water and power infrastructure, as well as damage property and habitat.
It's likely zebra mussels were introduced into Williamstown Lake from boats that had not been properly cleaned and dried after being used in another water body.
Zebra mussels have been found in locations throughout Kentucky, in the Ohio River, and some lakes and rivers.
They are easily identifiable with small, pointed shells exhibiting a zebra-like pattern of stripes. They attach to any solid submerged surface in clusters, reproduce rapidly and pose a serious threat.
The nearby Licking River is home to some of the state's rarest native mussels. "Vigilance by boaters, anglers and the broader community is necessary to help prevent the spread of invasive zebra mussels and other aquatic nuisance species," said Monte McGregor, fisheries research biologist and lead malacologist with KDFWR. "Zebra mussels can hitch a ride on boats and other equipment or objects that have been submerged in water from an infected location, and may be released inadvertently into the wild."
Both adult zebra mussels and the larval form, known as veligers, can be transported into other bodies of water. Veligers are invisible to the naked eye and can survive in trapped water or may cling to plant fragments or objects that came into contact with water. Adult zebra mussels can live up to 10 days out of the water and can be transported to another water body while attached to a boat or other equipment.
Williamstown Lake is a popular boating and water sports destination. It is the largest lake in Kentucky close to metropolitan northern Kentucky.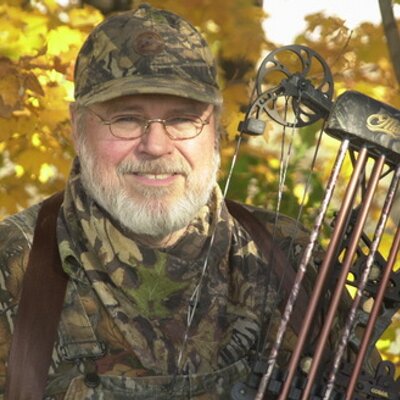 Art Lander Jr. is outdoors editor for the Northern Kentucky Tribune. He is a native Kentuckian, a graduate of Western Kentucky University and a life-long hunter, angler, gardener and nature enthusiast. He has worked as a newspaper columnist, magazine journalist and author and is a former staff writer for Kentucky Afield Magazine, editor of the annual Kentucky Hunting & Trapping Guide and Kentucky Spring Hunting Guide, and co-writer of the Kentucky Afield Outdoors newspaper column.