Covington Business Council's Annual Legislative Luncheon will take place on Thursday, October 12 from 11:30 a.m.-1 p.m. at the Embassy Suites Rivercenter. 
"Providing CBC member companies access to state legislators has never been more important," said CBC Executive Director Pat Frew.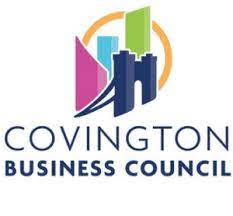 "As part of our 2024-26 Strategic Plan, CBC is seeking to strengthen relationships with elected officials. To that end we are developing initiatives to more consistently meet with and inform lawmakers about the pressing issues that concern small businesses in a way that can shape policy-making decisions."
 
The luncheon features Kentucky state representives Stephanie Dietz, Kim Banta, and Kimberly Poore Moser and State Senator Damon Thayer.
The legislators are expected to discuss the budget, the economy, workforce, healthcare, and mental health initiatives, among other things important to Northern Kentucky constituents.
The event is limited to the fridt 100 registrants, so register now at Events Calendar – Covington Business Council.