Y'all ready for this?
In early September the stores began filling the shelves with costumes of skeletons, ghosts, vampires, witches, along with cob webs and headstones.
It's a good bet that a neighbor of yours has already decorated their house while waiting for Tuesday October 31. My neighbor's front yard is in full Halloween mode right now.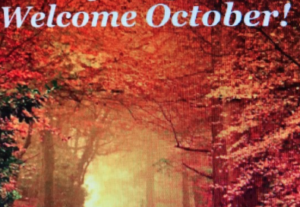 October is known as "Country Music Month" and during the early years every October in Music City was a holiday. This was when America's DJ's by the thousands invaded Nashville for the National DJ Convention. Every hotel was packed by the guys and gals who spinned the hits on radio while broadcasting LIVE all over Music City. The DJs in the mid- to late 60's were regarded as "royalty" by the recording companies and artists. Good reason for that recognition because those announcers played their hits and were considered the "pulse" of the industry. I know, I was there back in those days.
You would find me back stage of the Opry or a guest on WSM with Ralph Emery. The 2023 DJ Convention is now held in Las Vegas. The Hotel Ballrooms back in the day were packed with the recording companies and their star power of talent in person to meet the media and key members of the industry. The Annual CMA ( Country Music Association) Awards in the early years were usually held in Nashville at the Ryman theater, home of the Grand Ole Opry.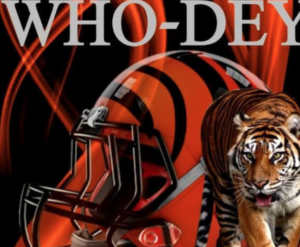 In 1968, I attended the 3rd annual CMA Awards representing WTCR as Program Director. I remember well as it was called the Kraft Music Hall televised live on NBC. Today, for some unknown reason, the 57th CMA awards will be held November 8.
As Country Music Month progressed on through October and the National DJ convention, locations of the recording studios on16th Avenue South (Music Row) were percolating with Super Talents and DJ's.
However, being on the threshold of the month of October, the 10th month is also full of sports. Baseball's "wildcard" series begins October 3 followed by the National League Championship beginning October 9 and the American League Championship Series beginning on October 15. All this is in preparation for the BIG SHOW, the 119th World Series begins Friday, October 27.
Once upon a time back in the last century, there was a player from the Yankees and A's that will be forever remembered as "Mr. OCTOBER" for his excellence of slamming homers during the Series. That would be the one and only, Reggie Jackson who was inducted into Baseball's Hall of Fame in 1993.
Turning to the NFL, the Cincinnati Bengals in the month of October have incredibly ONLY one home game. Circle your calendar; it is set for Sunday, October 15 vs Seattle at 1 p.m.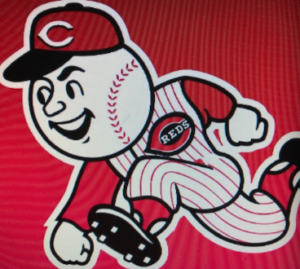 Be sure and check your local times for Trick or Treat night in your neighborhood when the little goblins and monsters invade your front porch with their Mom and Dad. Usually it's set for Halloween Oct 31 6-8 p.m. Be sure and turn on your porch light too.
You can be assured as the days in October move on, the 1978 movie "Halloween" will be shown on many channels. In fact, there were 12 sequels of this classic, all of which involve the ever present Michael Myers. So the story goes, Meyers at age 8 escaped from a sanitarium and 15 years later drove the residents of Haddenfield, Illinois nuts especially Jamie Lee Curtis. Be sure and check your favorite October spook movies channels for a few Frankenstein Monster classics and of course, the ever howling Wolfman.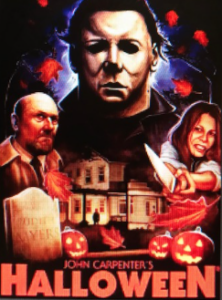 October has many other special days here are just a few:
Sunday October 1 World Vegetarian Day
Monday October 2 Frugal Fun Day
Tuesday October 3 International Coffee Day
Wednesday October 4 International Music Day
Thursday October 5 National Home Made Cookie Day
Friday October 6 National Ham Day
Saturday October 7 National Black Dog Day
There are many others of course, but here is my favorite: From October 1 thru October7 it is without any doubt, "NATIONAL JUNK MAIL AWARENESS WEEK."
So, the haunting month of October is nearly here. The Witches are oiling up their broomsticks, Frankenstein is about to wake up, and Fall is in the air.
Here are just a few October month-long haunting locations for your screams that you may want to check out further:
• USS Nightmare, Newport-now through Oct 28 7 p.m.-1 a.m., Friday-Saturday, 7-11 Sunday, 7-11 Thursday
• Halloween Haunt, Mason-now through Oct 28 6 p.m. Friday-Saturday Kings Island
• Underworld Fright, Williamstown now through October 31. 7 p.m.-Midnight Friday-Saturday, 7-10 Sunday and Thursday
• Haunted Hallow Ride, Wilmington now through October 28. 7:30 p.m.-Midnight Friday-Saturday
• Sandyland Acres Haunted Hayride, Petersburg now through October 28. 8 p.m.-Midnight Friday-Saturday
So, time to get out all your Fall yard decorations in preparation for the Halloween Spooks and Goblins. Ready or not, here comes OCTOBER. BOO!