The Covington Business Council's monthly luncheon will feature three local bankers speaking on Today's Economic Environment.
On September 21, 11:30 a.m.-1 p.m. at the Radisson Hotel in Covington, banking leaders will discuss interest rates for borrowing, credit conditions, basic understanding of underwriting requirements, as well as quality of credit requests.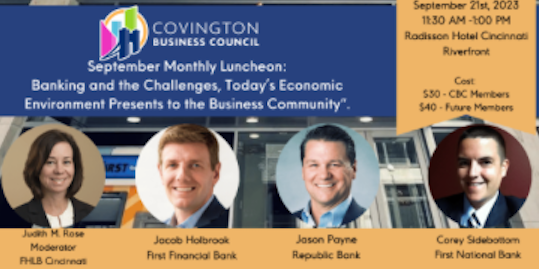 Participating in the discussion are: Jacob Holbrook of First Financial Bank, Jayson Payne of Republic Bank and Corey Sidebottom of First National Bank.
Moderating is Judith M. Rose of FHLB Cincinnati.