Gov. Andy Beshear announced that $27.2 million in grant funding has been awarded to assist victims of violent crime in the state, with this year's federal Victims of Crime Act (VOCA) grant funding awarded to 114 organizations across Kentucky.
VOCA funding prioritizes services to victims of child abuse, sexual assault and domestic violence, but can also serve survivors of homicide and victims of burglary, theft, drug and alcohol-related crime and elderly victims and adult survivors of childhood sexual abuse or assault.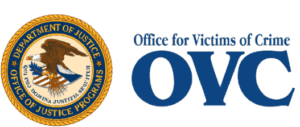 "Since day one of my administration, we have done everything we can to support crime victims and survivors of violent crimes," Beshear said.
The last several years have seen significant decreases in federal funding for VOCA grants. The state Justice and Public Safety Cabinet's 2023-2024 biennial budget included an additional $10 million of funding in each fiscal year from the American Rescue Plan Act of 2021 (ARPA) to help offset the reduction.
This year's VOCA funding includes $17 million from the Office for Victims of Crime and an additional $10 million in ARPA funds, bringing the total awarded amount to $27 million.
Among the recipients are these from Northern Kentucky:
• Bethany House Abuse Shelter, $122,516
• Boone County CASA, $35,790
• Brighton Center, $68,547 and $25,836
• Children's Law Center, $83,202
• Family Nurturing Center of Kentucky, $262,509 and $324,904
• Ion Center for Violence Prevention, $696,776
• Northern Kentucky Children's Advocacy Center, $213,658 and $135,278
• St. Elizabeth Medical Center, $60,159
• Legal Aid of the Bluegrass, $425,000 and $403,432
See the full list of recipients here and here.
Office of the Governor