Kenton County Parks & Recreation is hosting a clean-up at Doe Run Lake on Saturday, September 16 from 9 a.m.-noon, as part of the Ohio River Sweep.
Volunteers are encouraged to bring their kayak or hiking shoes and enjoy the park all while preserving nature. Garbage bags, gloves and waste removal will be provided.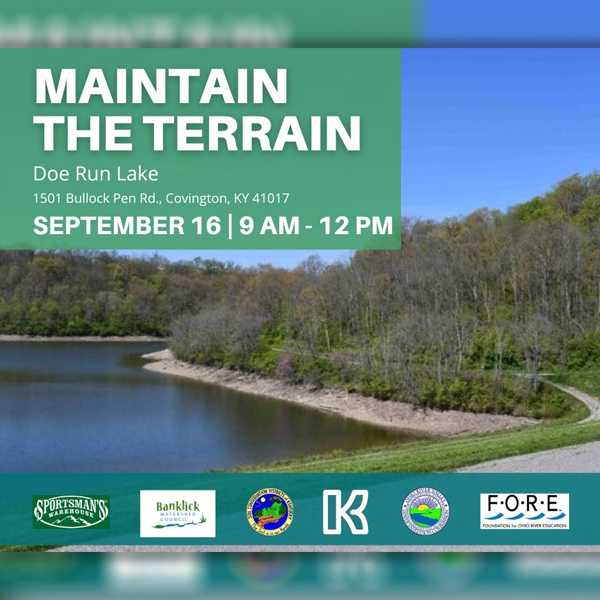 Registration is not required.
However, volunteers may register by September 15 through the online registration system at the Kenton County Programs, Activities and Events webpage.
Need community service hours? Kenton County Parks & Recreation will be happy to sign any paperwork.
Doe Run Lake is located at 1501 Bullock Pen Rd. in Covington. Volunteers should meet in the parking area near the boat launch. For additional information, please call 859-525-PLAY (7529).
Maintain the Terrain is in partnership with Sportsman's Warehouse, Banklick Watershed Council, Ohio River Valley Water Sanitation Commission (ORSANCO), Foundation for Ohio River Education (FORE), and Kenton County Conservation District.
For news of upcoming programs, activities, and events to be held in Kenton County's parks, visit the website www.kentoncounty.org or follow Kenton County Parks & Recreation on Facebook @KentonCountyParks.