On Saturday, September 16, Life Learning Center (LLC) will host its 9th annual fundraiser, the 2023 Life Learning Center High Stakes Gala at Turfway Park Racing & Gaming starting at 6 p.m.
The highlight of the evening will be the celebration of the many community contributions of Will Ziegler, Chairman of the Board of Ziegler & Schneider and President/CEO of The R. C. Durr Foundation, Inc., a long-standing champion of Life Learning Center and other noteworthy charities across Greater Cincinnati.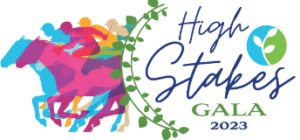 The Covington-based non-profit delivers a holistic integrated continuum of education and care facilitating transformational change, long term employment, and dignity for at risk citizens of the region. Net proceeds will increase the Life Learning Center's proven ability to reduce recidivism and promote a healthy workforce.
Guests will enjoy happy hour cocktails and light bites followed with dinner and programming at 7 p.m. hosted by Evan Millward, anchor at WCPO 9 News.
The Gala will be filled with entertainment for all to enjoy including a photo booth experience, live and silent auctions, a "Ribbon Pull" raffle and performance provided by Pones Inc.
Toasting Ziegler is a panel of associates and friends including Laura Menge, philanthropic associate; Bob Zapp, business associate; Dave Schneider, long-time law partner; and Mark Guilfoyle, fellow lawyer.
Life Learning Center has chosen Jennifer Mauch for this year's Member spotlight. Not long ago, Jennifer's life was in turmoil until she found Life Learning Center where she was reminded that she could change her life and take control of the choices she makes. Through skills learned through Life Learning Center's transformational program, Jennifer found a rewarding career as Benefits Coordinator and Construction Administrator at Greater Comfort Heating and Air in Newport.
Jennifer will share her impactful story as a reminder to attendees of how Life Learning Center programming is changing the lives of hundreds of individuals each year. Of the LLC program, Jennifer said "I regained my self-confidence and self-respect since attending Life Learning Center. I was so down on myself before
attending the program I could barely see the point of trying to make changes anymore. Every time I tried; life would beat me back down. LLC reminded me that when life beats you back down just fight harder; that you only lose when you quit trying."
Gala attendees can look forward to an array of creative packages available for bidding through both Silent and Live Auction. There will be six Live Auction packages including experiences at Willett Distillery, Keeneland, and at the 2024 Labor Day Fireworks as well as Ultimate Reds and Bengals packages. The final live auction package is a full set of Blanton's Bourbon along with a handcrafted Kentucky shelf. These exciting packages will be auctioned by H. David Wallace, CEO and Chairman of the Board for Heritage Bank.
Silent auction items range from unique experiences to rare items and by purchasing a ribbon for $30, guests will win a random prize ranging from gift cards to memorabilia.
Individual tickets for The Life Learning Center High Stakes Gala are $200, which includes dinner, open bar and access to the live and silent auctions. Tickets can be purchased here.