By Matthew McAdow
NKyTribune sports columnist
Wildcard Madness
After a split with the Chicago Cubs over the weekend, Cincinnati remains tied with 3 other teams for the
final wildcard spot in the National League. With only a few series left to end the season, Cincinnati can no longer rely on remaining even in each series, as they have to find a way to make up ground. They
currently sit at 71-68, with upcoming series' against the Mariners, Cardinals, and Tigers. The Mariners
will be a tough task for Cincinnati, but after that, their schedule becomes quite easy. Covid, along with key injuries have struck the roster as of late, but they continue to remain in ball games. As I have stated throughout this entire season, I still believe Cincinnati will be playing playoff baseball this year.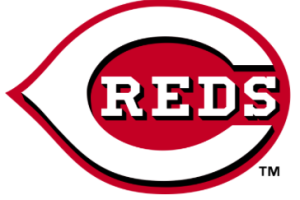 Tyler Stephenson is Back
Tyler Stephenson would tell you himself that he has performed at level way lower than his expectation this year. Everyone knows what he is capable of, but he slumped for the majority of the season. The good news though is that he is more than back and has a chance to push this team into the playoffs. With injuries to Votto, India, McLain, and many throughout the rotation, this team needs a veteran leader, and Stephenson has been just that as of late. In the last 15 days, he is slashing .355, 3 homeruns, and has 8 RBIs. Welcome back, Tyler Stephenson.
Struggles
Elly De La Cruz has the highest floor of anyone I have watched. He really has all the tools to be
something this game has never seen. With that being said, even though it feels like a "sin" to say
anything negative about his play, he has certainly struggled as of late. In the last 15 games, he is batting just .161, 1 homerun, and a massive 28 strikeouts. In 62 plate appearances, he is striking out almost half the time. Elly is young and has a lot of learning to do at the plate, but this team needs him to gain plate discipline. He is the biggest threat in baseball when he gets on base and they really him to get back to what he was doing when he first came into the league.
Bengals Football Returns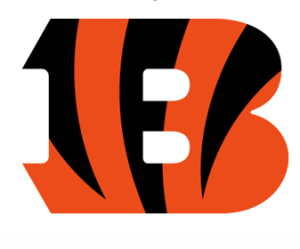 It's the best time of the year. Soon the leaves will begin to fall, temperatures will cool down, chili will be on the stove, and recliners will be used on Sundays for the entire day. I can feel the crumble of chips that fell into my oversized Bengals hoodie already, as we all sit and watch our favorite teams, while enjoying yelling at the television for hours on end. Bengals football is back and this is the year that Cincinnati looks to bring home a Super Bowl Trophy. Cincinnati has two AFC North clashes to begin the season against the Browns and Ravens, which will be quite the task to begin the year.
For Cincinnati to win Week One…
• Cincinnati was 1 of 8 teams who didn't play their starting Quarterback in preseason. Last year, 11 teams made this choice and these 11 quarterbacks went 3-8 in week one of 2022. Joe Burrow and the Bengals will have to find a way to knock off the rust quick in order to not begin the year like they did last season.
• In the first game between the two last year, the Browns beat Cincinnati by a score of 32-13. Cincinnati failed to get anything going on the ground, as Mixon led all rushers with only 27 rushing yards. Cincinnati has to find a way to get the ball going on the ground this season.
• Joe Burrow will have to look like himself. He is recovering from his injury, but looks to make his start. Many around the league say he already looks to form and I trust that he wouldn't be out there week one unless he is fully capable of being the best quarterback in the division that we all know him to be.
• The biggest question mark for me is the Bengals secondary. Can Lou Anarumo still have continued success without Bates, Bell, or Apple? I certainly think so, but he does have a tough task ahead of him. Nick Scott, Jordan Battle, DJ Turner, returning Chidobe Awuzie, Cam Taylor-Britt, Mike Hilton, Jalen Davis, DJ Ivey, Dax Hill, and others look to make a big impact despite looking much different than they did just a year ago.
• Trey Hendrickson, Sam Hubbard, Cam Sample, Jeff Gunter, and Myles Murphy will have to find a way to pressure Watson. With an injury to Ossai, Murphy will be tasked with a lot of snaps for his first week of action. Myles Murphy described his preseason as a "humbling experience," but believes he has made significant strives throughout the preseason.
Matt's Prediction – Bengals 26, Browns 17, Who Dey!
Matthew McAdow is a freelance sports columnist who writes about the REDS and the BENGALS for several regional publications, including the NKyTribune.