The Wall Street Journal has recognized Northern Kentucky University as one of the top universities in the country for exceptional value and putting graduates on the path to lucrative careers.
NKU ranks 40th of out 50 universities around the country when it comes to best value.
The study looked at how quickly a degree from NKU pays for its cost through the salary earned by students after graduation.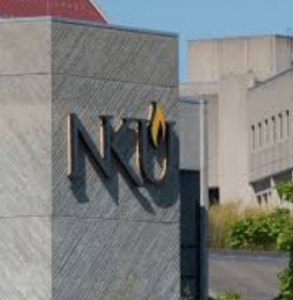 According to the study, it takes NKU graduates an average of one year and two months to pay off the net price of a degree.
NKU is the only public university in the region and the Commonwealth that made The Wall Street Journal's top 100 rankings.
"NKU is an engine for social mobility and this report just confirms that the hard work we are doing to remain affordable while simultaneously providing a high-quality education for students in our region, is working," said Interim President Bonita Brown in reaction to the release of the study.
"We have been successful at preparing students for their desired career paths and will continue to do so while keeping affordability and ROI as top priorities."
In the last 5 years NKU's graduation rates have increased and the time-to-degree has decreased. NKU students are graduating sooner and spending less.
Brent Cooper, President and CEO of the Northern Kentucky Chamber of Commerce, says, "NKU's commitment to providing high-quality education at an affordable cost only serves to further strengthen our region's workforce and economy. This accolade reflects NKU's dedication to excellence and affordability. NKU continues to be an invaluable asset for the Northern Kentucky metro region."