Gov. Andy Beshear announced that the Northern Kentucky region, representing Boone, Campbell, Grant and Kenton counties, and Perry and Woodford counties have been designated as Recovery Ready Communities for their commitment to providing residents with access to addiction treatment and recovery support and removing barriers to the workforce.
These counties make up the latest round to be approved for certification since the Beshear administration announced Boyle County as the first Recovery Ready Community in May.

"Starting as Attorney General and continuing as Governor, I have fought for every single Kentuckian facing addiction to reach recovery," said Gov. Beshear. "The more counties that we can designate as Recovery Ready, the more lives we can save. I am so pleased to have this next round of counties receive their designation, and I look forward to many more joining us in this fight."
Recovery Ready certification encourages communities to provide transportation to and from employment services and job interviews, allowing Kentuckians to make positive changes in their lives while filling much-needed jobs and contributing to the commonwealth's record-breaking economic development.
The Recovery Ready Communities Advisory Council has been working closely with Kentucky's counties to establish community-based infrastructure to combat addiction and support long-term recovery.
"The council voted to approve this next round of certificates because of their strong connection to local treatment providers and persons who are incarcerated, and the value placed on family education," said Advisory Council Chair Pam Darnall.
The Northern Kentucky region, the first regional application to be submitted and approved, focuses on addiction recovery for 428,208 Kentuckians living in Boone, Campbell, Grant and Kenton counties. Northern Kentucky has the only regional Office of Drug Control Policy (ODCP) in the state.
The region has been designed as a Recovery Ready Community because it has multiple major local employers with fair chance hiring policies and who routinely hire residents in recovery, including the justice-involved population; innovative emergency shelter services for the homeless population; scholarships for those without insurance to receive addiction treatment; and assistance for family members to attend recovery support meetings.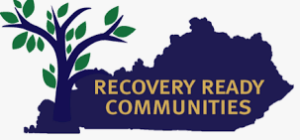 "Northern Kentucky has a strong spirit of regional collaboration and cooperation, and our certification as a Recovery Ready Community is yet another example of doing better together," said Northern Kentucky ODCP Chair and Campbell County Judge/Executive Steve Pendery. "The Recovery Ready Community designation is a validation of our yearslong effort in this space and provides us a roadmap for the future as we continue the fight. We greatly appreciate the work of the Recovery Ready Communities Advisory Council and are proud to earn the first regional designation in the commonwealth."
Perry County, which serves 27,361 Kentuckians, has been designed as a Recovery Ready Community because of its strong coalition of local treatment providers who routinely make referrals to each other to avoid individuals being placed on waiting lists and delaying addiction treatment; the innovative addiction treatment program offered at Kentucky River Regional Jail, which not only reduces addiction but recidivism; and because of a training program offered for those who are in recovery to learn carpentry and other building skills, among other items.
Woodford County, which serves 27,062 Kentuckians, has been designed as a Recovery Ready Community because of a comprehensive harm reduction outreach program operated by the Woodford County Health Department in partnership with the University of Kentucky; local judges who use graduated sanctions for addiction-related violations; multiple recovery meetings that occur daily to ensure access to residents who work alternative hours; and the Versailles Police Department's strong commitment to community policing. All of this has earned the county its designation as a Recovery Ready Community.
To learn more about the program and to apply for certification as a Recovery Ready Community, click here.