The Kentucky Transportation Cabinet (KYTC) District 6 Office will start a bridge overlay project at the I-71/75 and I-275 interchange in Kenton County beginning today.
The project will include the bridge overlays on the flyover and ground ramps at the I-71/75 and I-275 interchange. Crews will be milling, replacing joints, hydro blasting and pouring the overlay. This work is vital to ensuring motorists can safely use the bridges for years to come.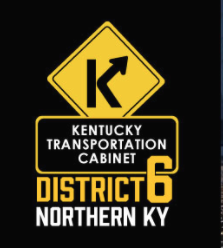 The following is a list of bridges included in the project:
• I-275 westbound & eastbound
• I-71/75 northbound & southbound
• I-275 westbound to I-71/75 southbound
• I-275 eastbound to I-71/75 northbound
At 9 a.m., crews will begin setting up lane closures on I-275 westbound. The left two lanes of I-275 westbound will be closed west of the exit to I-71/75 (83.25 mile point). The right lane of traffic will be maintained through the project area. Crews will begin by working on the left side of the bridge. The I-275 westbound bridge work is expected to take 60 days.
KYTC will advise motorists ahead of scheduled work on the other ramps/bridges during the project, and what traffic impacts the work will entail.
Motorists should expect traffic delays while the lane closures are in place, and allow extra time to reach their destination. Please drive carefully through the interchange.
This project is separate from the bridge safety inspection started Sunday, Sept. 3.
The $2,195,198.69 project was awarded to Lexington based Delong Concrete, LLC. The project is expected to be completed by Nov. 30, 2023.
The date, time, and duration of work may be adjusted if inclement weather or other unforeseen delays occur.