Main Street Ventures has awarded grants totaling $248,800 to 16 local entrepreneurs, including four from Northern Kentucky, during its second quarter grant cycle for Leap and Launch funding, as well as through a collaborative pitch competition for Cincinnati State's Goldman Sachs 10,000 Small Businesses Program participants.
"We are continuously impressed with the entrepreneurial spirit and drive of founders in the Cincinnati area, and Main Street Ventures is excited to support and guide our latest group of grant recipients as they take their companies to the next level," said Abby Ober, Main Street Ventures director of engagement "We are looking forward to watching these companies flourish as they develop their ideas and businesses further."
Launch Funding provides emerging, pre-revenue businesses at the prototype or product stage with $5,000 to $10,000 of equity-free funding to increase the odds of reaching the market entry stage and beyond. Leap Funding provides promising, revenue generating businesses with $10,000 to $30,000 of equity-free funding to scale their community impact and increase the odds of survival.
The companies receiving Launch Funding are: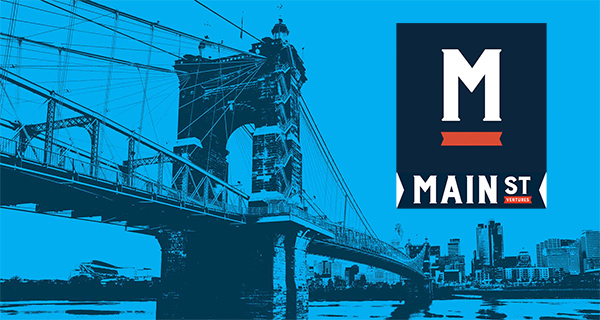 • 4 Mile Wine Co. (Melbourne) is a mead and wine company focusing on honey varietals and fruit.
• Anisoptera Inc develops computer vision and artificial intelligence that revolutionizes the recycling and circular economy.
• Danyelle's Bellevue Tavern (Bellevue) is a minority-owned neighborhood sports bar that is expanding to open a food trailer in the backyard and then open the second-floor space owned above the existing bar.
• Farmer Nate's Sauce Co. (Covington) creates unique and flavorful hot sauces, condiments, spices and snacks with emphasis on homegrown sustainability and genuine connection to one's food.
• Gee Horton Studios is a multidisciplinary art practice that uses hyper-realistic drawings, photography and fine art printmaking to explore themes of identity, cultural influence and social work to inspire healing and connection for the collective.
• Natural Shea Careis a Black-owned business that produces natural, socially and ethically conscious beauty care products and invests in the local community by manufacturing in the USA and the community where the shea butter is sourced in Ghana by paying fair trade prices and investing in a community fund.
• Shift Brands makes premium shoes for nurses which is an underserved target market with exacting needs, high purchasing power and willingness to pay for performance.
• Luminary by La Terzais a local coffee shop that believes a brighter community starts with great coffee.
The companies receiving Leap Funding are:
• Band Connect enables physical therapists to reduce the frequency of in-clinic visits and improves quality of care by providing connected exercise equipment to gamify the patient experience at home.
• Cincinnati Soy Bands Inc DBA CinSoy Foods DBA Cincinnati Cannery operates two businesses in the food consumer packaged goods and manufacturing space.
• CinSoy Foods manufactures soy sauce, tofu, miso and other condiments using 100% Ohio-grown soybeans and ingredients and sells direct to consumer, retail and food service.
• Cincinnati Cannery is a co-manufacturing company supporting local and national brands as they expand their reach. As an acidified food manufacturer, they specialize in shelf stable products including BBQ sauces, hot sauces, dressings and more.
• Saturday Morning Vibes is the first cereal bar in the region geared toward nostalgia born of the 90s.
• REV3D is bringing offroad parts and accessories manufactured utilizing additive manufacturing technology to end customers across the United States and abroad.
• The BodyBakery & Co (Florence) is a high-protein, gluten-free, functional dessert bakery that creates single serve delicious treats for health-conscious customers.
For the second year in a row, Main Street Ventures provided funding for a collaborative pitch competition for Cincinnati State's Goldman Sachs 10,000 Small Businesses Program. Participants from the cohort pitched their projects to the Main Street Ventures team to receive industry feedback.
Cincinnati State Goldman Sachs 10K Small Businesses Pitch Competition Grant Recipients are:
• Rich Life Farm and Fungi is a self-taught family-owned farm passionately cultivating gourmet mushrooms year-round using organic practices in the Greater Cincinnati area for local restaurants, specialty grocery stores and direct-to-consumer at farmers markets.
• The Confetti Room makes planning a rehearsal dinner, bridal shower and baby shower as fun and fancy as planning a wedding.
• Magnificent Morsels Catering is launching a Home Kitchen Collection where customers get to take the MMC experience home. Its 3-n-1 spice blends allow the home chef experience to be an enjoyable one. Every blend has the ability to be converted from a dry spice to a wet rub or marinade.
"Being awarded the Main Street Ventures grant affirms the hard work already put into Shift and further fuels the growing momentum in our mission to solve the long-term health effects caused by poor footwear among our nurses," said Jenny Morrissey, founder and owner of Shift Brands. "I am thrilled about the opportunities this grant provides to collaborate and partner with the Cincinnati community."
These grants were made possible, in part, due to funding support from Ohio Third Frontier, Cincinnati City Council ARPA funds, the Hubert Family Foundation, the McDonald Family Foundation, and Northern Kentucky Entrepreneurship Fund in collaboration with Blue North and Horizon Community Funds.
Main Street Ventures is a local nonprofit that provides equity-free funding to entrepreneurs and startups in eight counties within the Tri-State region.
Main Street Ventures