On July 27, OSHA issued a heat hazard alert to remind employers of their obligation to protect workers against heat illness or injury in outdoor and indoor workplaces. In addition, OSHA stated it will increase its enforcement where workers are exposed to heat hazards. This will include increased inspections in high-risk industries like construction and agriculture.
The heat hazard alert comes as President Joe Biden announces new actions to protect workers from extreme heat and new investments to protect communities; due to the recent historic high temperatures that are breaking records and exposing millions of people to the serious dangers of heat in the workplace.
As a risk management and safety professional I have been on my fair share of worksites where the heat is just unbearable.
Keven Moore works in risk management services. He has a bachelor's degree from the University of Kentucky, a master's from Eastern Kentucky University and 25-plus years of experience in the safety and insurance profession. He is also an expert witness. He lives in Lexington with his family and works out of both Lexington and Northern Kentucky. Keven can be reached at kmoore@higusa.com
Far too often I have run across employers who think that this only applies to those working in outdoor conditions, but it's just as concerning for indoor employees.  
The fact is that employers have a duty to protect their workers by reducing and eliminating hazards to injuries and illnesses and this qualifies. As an employer, you are subjected to potential violations and penalties from OSHA.
Available statistics are a bit dated but on average, about 38 heat stress-related death occurs annually, and according to The U.S. Bureau of Labor Statistics reported that since 2011, 436 people have died due to workplace heat exposure. In addition, an average of 2,700 cases involving heat illnesses lead to days lost at work, putting an additional economic burden on workers and employers.
If you are the type of person who has spent most of your time this summer in the air-conditioned confines of your home, car, and workplace, then when you go outdoors you may feel as if you have stepped into a blast furnace that melts metal.
The fact is your body is not fully acclimated to these high temperatures, and your body reacts as such. Employees that are not acclimated to the extreme heat are more endangered to heat stroke, and employers need to understand this.
Our military during both Iraq Wars provides a great example of what employers should be doing to prepare for extreme weather conditions. The military planners didn't just land troops on beaches or on airport runaways to start their invasion. Instead, they sent their forces into the desert to spend time acclimating to the weather and preparing for war several months before. They trained in such environments and gradually allowed their bodies to acclimate to the extreme heat.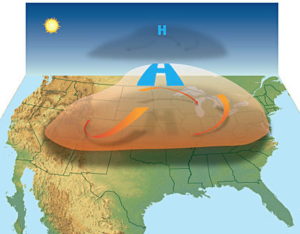 Acclimatization is the process by which you become physically adjusted to the temperature of your environment. It plays an important role in how well you tolerate heat and cold. People who spend a great deal of time outdoors become "outdoor acclimatized." These people are affected less by heat or cold extremes because their bodies have adjusted to the outdoor environments.
Acclimatization usually occurs over a period of about two weeks in healthy, normal people. This process is faster in response to heat, but slower in the cold. Age, body fat, metabolic rate, and medications can all affect how quickly you acclimate to the heat.
Statistics show that people who work in conditions without adequate climate control face higher risks of hazardous heat exposure and that these situations disproportionately expose people of color to hazardous heat. It's important to note also that workers at greater risk of heat stress include those who are 65 years of age or older, are overweight, have heart disease or high blood pressure, or take medications that may be affected by extreme heat.
In October 2021, OSHA published an advance notice of proposed rulemaking for heat injury and illness prevention in outdoor and indoor work settings. OSHA has stated that it is taking appropriate measures to better protect workers in extreme heat while it works on proposing a rule to protect workers from heat illness.
OSHA uses hazard alerts to provide specific information on safety and health hazards to employers, workers, and other stakeholders. An alert describes the hazard and offers recommendations on how hazardous exposures can be eliminated or reduced and what actions employers should take to protect employees.
The recent alert issued for heat illness or injury in outdoor and indoor workplaces does the following:
• Highlights what employers can and should be doing now to protect employees.
• Ensures employees are aware of their rights, including protections against retaliation.
• Highlights the steps OSHA is currently taking to protect workers.
• Directs employers, employees and the public to crucial OSHA resources, including guidance and fact sheets on heat.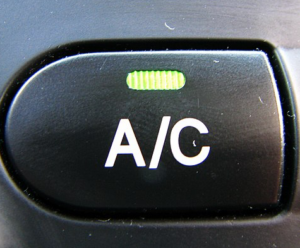 As the rulemaking process for a proposed heat-specific workplace standard continues, here are a few steps that employers must take to reduce this exposure:
• Provide workers with adequate water, shade, and rest.
• Allow new or returning workers to gradually increase workloads and take more frequent breaks during the first week of work as they build a tolerance for working in the heat.
• Plan for emergencies and train workers on prevention.
Here are a few other suggestions:
• Look to provide air conditioning (such as air-conditioned cranes or construction equipment cabs, and air conditioning in break rooms).
• Increase general ventilation and increase circulation into your building.
• Add stationary cooling fans and overhead fans to better.
• Provide local exhaust ventilation at points of high heat production or moisture (such as exhaust hoods in laundry rooms).
• Add reflective shields to redirect radiant heat.
• Provide additional insulation for hot surfaces (such as furnace walls).
• Eliminate steam leaks.
• Provide adequate, portable (safe for drinking) water close to the work area, and encourage employees to drink small amounts of water frequently.
• Permit workers, whenever possible, to distribute the workload evenly over the day and incorporate work/rest cycles, so that workers are not exposed to heat for extended periods of time.
• Modify work hours, or reduce physical demands during hot weather, if possible, or schedule heavier work for cooler times of the day.
• Rotating job functions among workers to help minimize overexertion and heat exposure.
OSHA may increase monitoring employer efforts to keep their workers safe during the heat hazard alert. When no specific standard applies, OSHA may use the OSH Act's general duty clause to protect worker safety. As a result, employers should review and implement their heat illness or injury policies and procedures during extreme heat conditions.
If you are concerned about your own health and safety during this heat wave l have one final suggestion to better acclimate to this heat. According to experts, they suggest to better acclimate and cope with the summer heat waves is to keep your air conditioning temperature 10 degrees in your home below the outdoor temperature. You and I know that that's never going to happen!
Be Safe My Friends