NKY authors Roger Fortin and Col Owens, will discuss their work in a free public program at the Cincinnati Catholic Cathedral Thursday at 12:15 p.m.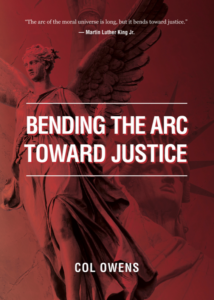 The audience will have an opportunity to have a conversation with the authors.
Guests are invited to bring a brown bag lunch, invite a friend, and enjoy the program. Soft drinks and water provided. The books, says the publisher CincyBooks, "contain traditional and original methods for acquiring the wisdom, determination, and practices needed to lead a purposeful life in a supportive community.
The Cathedral of St. Peter in Chains is located at 8th and Plum St. in Cincinnati.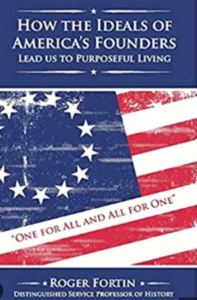 Roger Fortin's book is How the Ideals of American's Founders Lead us to Purposeful Living: One for All and All for One. Fortin served 50 years as an educator and administrator at Xavier University. He is author of ten books and is known for his definitive histories of the Catholic Archdiocese of Cincinnati, Xavier University, and the Cincinnati Irish.
Col Owens' book, Bending the Arc Toward Justice, is an autobiographical account of the pursuit of justice in Ohio and Kentucky, interlaced with delightful stories about his adventures in travel, politics, and civic life. Owens is retired after a career as a staff lawyer with Legal Aid of Cincinnati. He now teaches Poverty Law at Northern Kentucky's Chase College of Law.
Both books are available at Cincybooks.com and Amazon.com.