By Judy Clabes
NKyTribune editor
The Salvation Army is always ready with a helping hand, providing a wide range of services for the needy, but its "Women's Empowerment Day" is in a special class all its own.
The annual event — in its third year — reaches out to women who have experienced terrific trauma and treats them to a bit of uncommon pampering — that starts with a shampoo and a hair cut.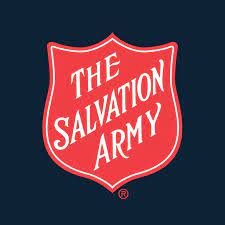 There's more for these women — victims of domestic abuse, human trafficking, homelessness and more — and, as Captain Wanessa Moore says, it takes a caring community and a lot of partners to make it happen.
The event has become a kind of all-services fair so that women can learn about options they have never realized were available.
Moore gives well-deserved credit to Super Cuts for providing the cuts and shampoos (at a hair-washing station the Salvation Army purchased a few years back) — and for doing nails and providing free samples.
"Super Cuts is the super star of this event," Moore says.
Other stars are Gateway Community & Technical College, Bright View, Welcome House, the Northern Kentucky Health Department and Care Closet.
And, of course, the Salvation Army, which offers a special closet for the women to choose clothing, purses, and shoes to prepare for their job interviews. Undergarments have been added to the mix.
"We want to provide a hand out — and a hand up," Moore said.
The very act of coming for assistance puts women in a vulnerable position, Moore explained. They have known terrific trauma and need immediate help. To have so much help available in one place shows the women that they have the "support of a loving community — and of other women."
Moore said one client got her first hair cut in 12 years at the event last year. And another, after her hair cut and a change into her new outfit, abruptly left before lunch was served last year — and returned just hours later to report that, feeling empowered, she went out and got a job.
Each of the women get a "goodie bag" — which includes feminine hygiene products — and a lunch. Child care services are provided on site.
Many of the legion of volunteers required for the event are former clients who enjoyed the services — and want to give back.
Most of the donations for the event come from individual donors. Captain Moore says "a wonderful community allows us to do it, and we want to continue to do this for years to come."
Donations to the Salvation Army are welcome and can be earmarked for this event. In-kind donations are encouraged as well — gently used clothing, purses, shoes and accessories can be given year round.
Checks can be made out to the Salvation Army, 1806 Scott Boulevard, Covington, KY. 41014. In kind donations can be dropped off there as well.